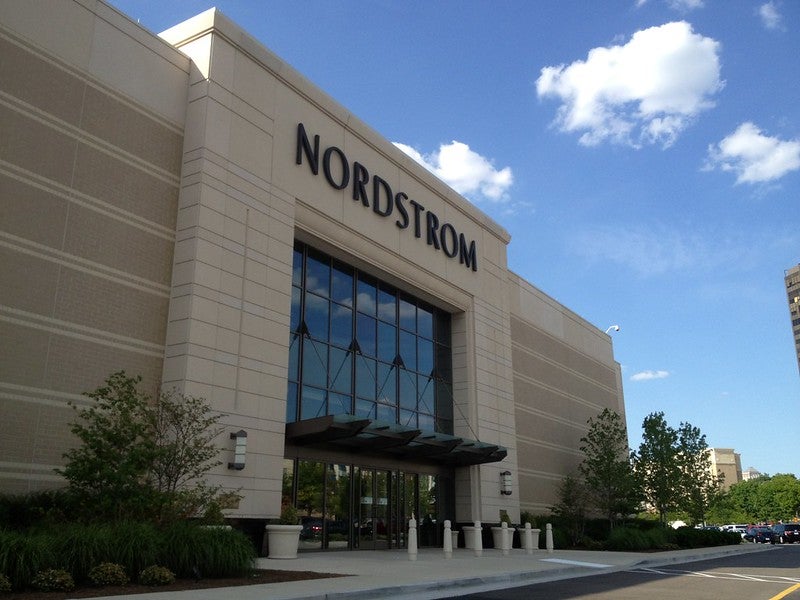 US-based department store chain Nordstrom has reported net sales of $3.43bn for the third quarter (Q3) of fiscal 2022 (FY22), which ended on 29 October.
The figure represents a 2.9% decrease from $3.53bn in the same period of the prior fiscal year (FY21).
Nordstrom's gross merchandise value (GMV) for Q3 2022 also decreased by 2.5% compared with Q3 2021.
Sales for the Nordstrom banner dropped by 3.4% and its GMV decreased by 2.9% against the prior-year period, while the Nordstrom Rack banner also recorded a 1.9% decline in net sales.
Nordstrom's digital sales decreased by 16.4% in Q3 2022 from the same period of FY21 and represented 34% of the company's total net sales.
The retailer's gross profit, as a percentage of its net sales, was 33.2% for the quarter, down by 190 basis points (bps) from Q3 2021.
Affected by higher markdowns and an impairment charge on supply chain technology and related assets, Nordstrom's earnings before interest and taxes (EBIT) were $3m in the quarter from $127m a year ago.
The company registered a loss of $0.13 for each share and adjusted earnings per share (EPS) of $0.20 in Q3 2022.
It had $993m in available liquidity, including $293m in cash, at the end of the quarter.
Nordstrom CEO Erik Nordstrom said: "We delivered both topline and bottom-line results in line with our expectations in the third quarter while enhancing our strategic capabilities.
"When customer demand decelerated in late June, we took action to align inventory and expenses with the changing trends, which has prepared us to navigate the current macroeconomic environment.
"This quarter, our teams continued to advance our Closer to You strategy and supply chain capabilities, as we focus on initiatives to drive profitable growth and achieve our long-term strategic and financial goals."