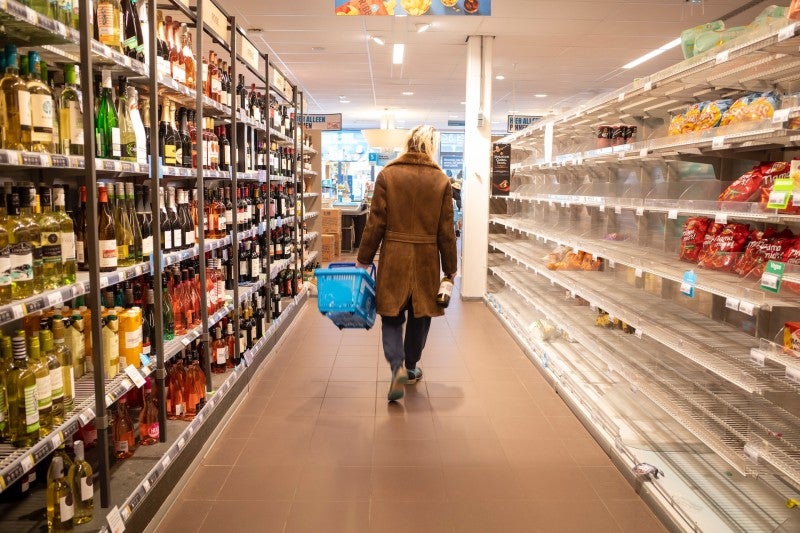 Retail sales in the US remained unchanged last month seasonally adjusted from August, according to data from the National Retail Federation (NRF).
Sales during the month increased by 8.2% year-over-year (YoY) and on a three-month moving average, they were up 9.2% YoY.
The figures, based on data from the US Census Bureau, show that retail sales, excluding those at automobile dealers, gasoline stations and restaurants, rose by 0.3% unadjusted YoY from August.
During the month, online and other non-store sales grew by 0.5% seasonally adjusted from the previous month and were up by 11.5% unadjusted YoY.
Sales from grocery and beverage stores increased by 0.4% seasonally adjusted from August and were up by 6.7% unadjusted YoY.
The data also show that clothing and clothing accessory stores rose by 0.5% from the previous month and 4.5% unadjusted YoY.
NRF president and CEO Matthew Shay said: "September retail sales confirm that even with rising interest rates, persistent inflation, political uncertainty and volatile global markets, consumers are spending for household priorities.
"As we enter the holiday season, shoppers are increasingly seeking deals and discounts to make their dollars stretch, and retailers are already meeting this demand.
"However, the Biden administration must enact policy measures to relieve inflationary pressure and lower costs for American families.
"While the Federal Reserve tackles long-term actions meant to end inflation, we believe removing China tariffs, enacting smart immigration reform to address the worker shortage, and increasing investments in supply chain resiliency can and will have an immediate impact on consumers and the economy."
Last month, the NRF released data showing that US retail sales increased by 0.3% seasonally adjusted from July to August and 9.1% YoY.
Sales increased by 0.1% from July and were up 8% unadjusted YoY, excluding sales from automobile dealers, gasoline stations and restaurants.