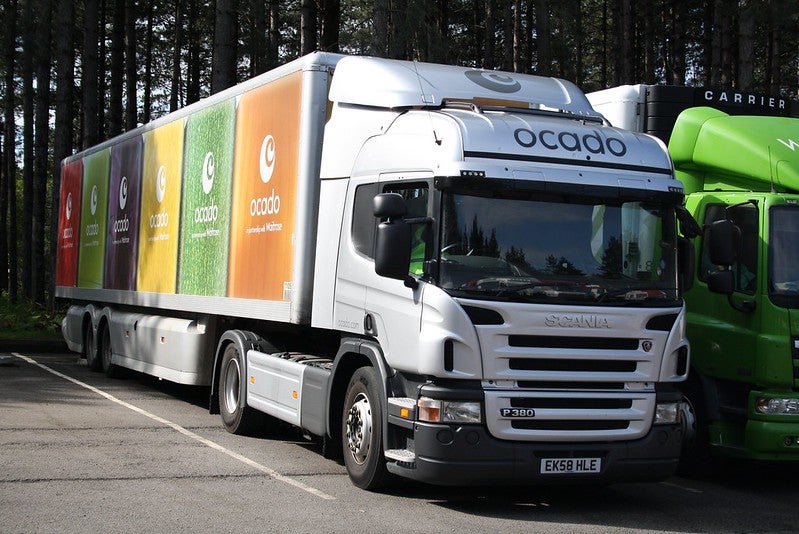 UK-based retail technology company Ocado has registered a 7.2% increase in group revenue to £2.5bn ($3.38bn) for the 52 weeks to 28 November 2021 compared with 2020.
The company said that the increase was driven by growth in all its business segments.
During this period, Ocado Retail sales increased by 4.6% to £2.3bn from 2020 and were up by 41.5% against 2019.
The company's earnings before interest, tax, depreciation and amortisation (EBITDA) dropped by 12.1% from £73.1m to £61m in 2020.
Its loss before tax was £176.9m, compared with £52.3m a year earlier.
Ocado Group CEO Tim Steiner said: "The past year has further reinforced that demand for online grocery is here to stay.
"In the majority of mature markets, the fastest growing channel is online and to truly win here food retailers need to deliver the best offer with the best economics across all customer missions.
"The innovation that is powering the development of the unique and proprietary Ocado Smart Platform is focused on providing an unequalled customer experience through ground-breaking technology, which leads to an unrivalled low-cost operation."
For the fiscal year 2022 (FY22), the group expects its Ocado Retail revenue growth to be in the mid-teens.
The business is a joint venture between Ocado Group and Marks & Spencer.
The company has also predicted its UK technology business to increase its EBITDA by 50%.
Steiner added: "Partners ordering CFCs today will be able to go-live quicker, at lower cost, and achieve higher margins and return on capital.
"For Ocado Group, this means a bigger addressable market, the opportunity to win new partners more quickly, and fresh opportunities to accelerate growth."
During the year, Ocado opened five customer fulfilment centres worldwide, including its first two in the US.
The company recently agreed to provide its technology for Canadian conglomerate Empire to use at its new customer fulfilment centre in British Columbia, Canada.