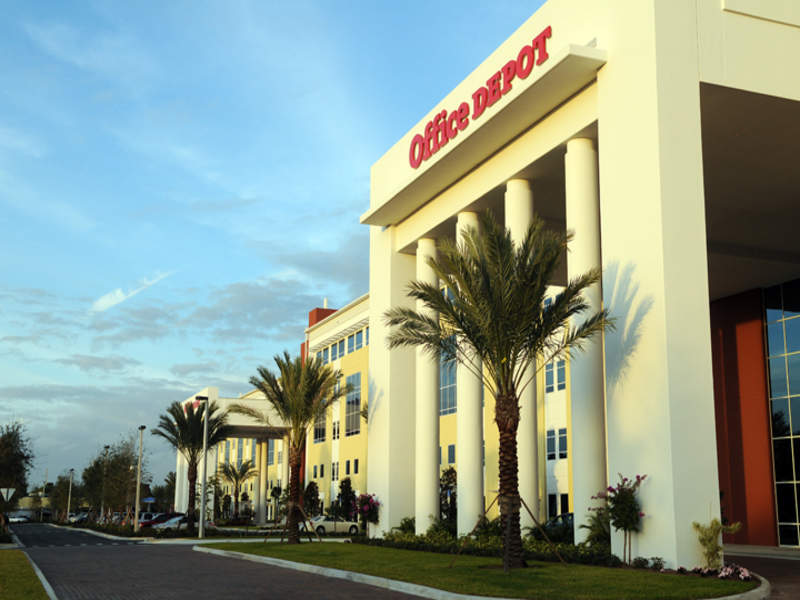 Office Depot signed an agreement to acquire information technology (IT) products and services company CompuCom Systems from private equity firm Thomas H. Lee Partners (THL) for $1bn to diversify its business operations amid declining sales.
The move is aimed to expand the company's scope from a traditional office products retailer to a broader business services and technology products platform.
Based on a preliminary estimate of Q3 financial results, the company expects total reported sales to reduce by around 8% for the quarter, with a total debt of $285m.
---
Chinese e-commerce company Alibaba Group unveiled a $15bn global research programme that aims to enhance technological collaboration through research and development (R&D).
The Alibaba DAMO Academy aims to accelerate the development of new technology with the investment over the next three years.
Under the programme, the retailer will open R&D labs across the world, and hire scientists and researchers.
---
US-based retailer Walmart launched a new service that enables its customers to return online purchases to provide a simpler and faster returns process.
The new Mobile Express Returns service combines the retailer's brick-and-mortar stores with the Walmart app.
To be available from next month, the service will initially cover only orders made through Walmart.com, with plans to gradually expand to in-store purchases next year.
---
US-based handbag retailer Coach changed its corporate name to Tapestry as part of a rebranding exercise.
The decision is aimed at reflecting the various brands owned by the company as independent entities and deflecting any confusion regarding their names.
Effective from the end of this month, the name change comes after Coach completed its transformation process through acquisitions and execution of its strategic plan in order to broaden its proposition beyond the Coach brand.
---
American retailer Target expanded its partnership with Google in order to enable shoppers across the country to use voice-activated home delivery shopping service from next year.
The development comes after Target tested Google Express in California and New York City on a pilot basis.
Customers who sign up for the programme are expected to receive the delivery in two days.
---
The Co-op Group made an offer to acquire grocery chain and member-owned organisation Nisa Retail for £137.5m.
The Co-op has offered to provide Nisa Retail customers access to its range of products, while still remaining an independent company despite the acquisition.
In addition, Nisa has the opportunity to become a Co-op franchise, which gives the ability to leverage the Co-op brand and receive additional services.
---
Coffee chain Starbucks has shut down its online store in the US.
The decision to close the store was previously announced in August, and the retailer is now re-focusing on offering coffee and merchandise to customers in physical stores.
Online customers have been informed that while the online store is closing, products can still be selected on the Starbucks App for collection in-store.
---
The UK Competition and Markets Authority (CMA) raised concerns over a planned acquisition of Tesco Opticians by Vision Express.
An initial investigation by the CMA found that the merger might lead to a substantial lessening of competition within the UK eye care markets, leading to price increases or quality compromises.
Three areas that are said will be particularly affected are Barrow-in-Furness in Cumbria, Helston in Cornwall, and Ryde on the Isle of Wight.
---
Canadian retail business group Hudson's Bay Company (HBC) signed an agreement to sell its Lord & Taylor Fifth Avenue building in Manhattan to WeWork Property Advisors for $850m.
WeWork Property Advisors is a joint venture between WeWork Companies and private equity firm Rhône Capital.
The proposed transaction is part of a series of strategic deals reached by HBC with the foregoing companies in an attempt to maximise the productivity and value of its global real estate assets.
---
Amazon launched its new Amazon Key service that will allow its US customers to receive deliveries when they are not at home.
Exclusively available for to Prime members, the service enables in-home delivery and secure home access for guests and service appointments.
To use the service, customers need to purchase the Amazon Key In-Home Kit, which is available for $249.99 and includes Amazon Cloud Cam and a smart lock.