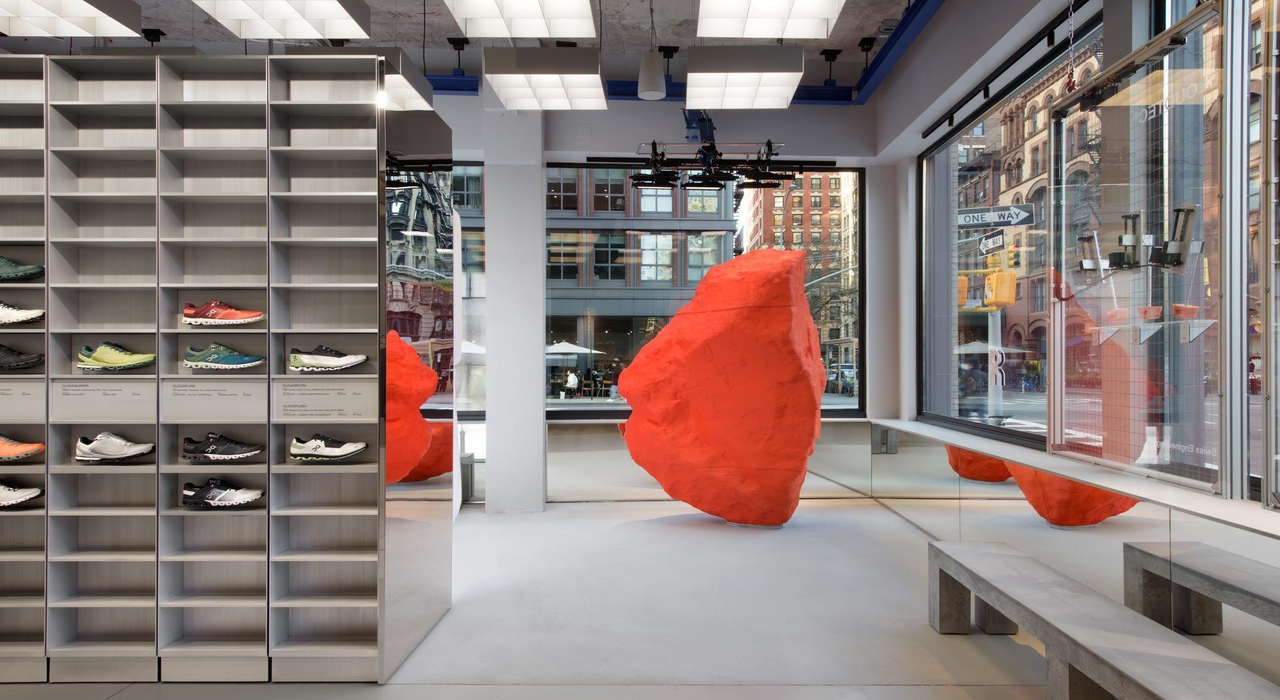 Swiss sportswear brand On has inaugurated its first global flagship store located at 363 Lafayette Street in New York City, New York, US.
Named On NYC, the store offers customers a design-centric and technologically driven approach to shopping. It is centred around the innovative 62ft x 9ft x 3ft Magic Wall.
The front area of the Magic Wall is equipped with hidden gait-cycle analysis technology. This enables shoppers to get a shoe match recommendation as per their individual running style in seconds on the store floor.
Invisible foot scanners with depth cameras ensure that customers receive the correct shoe size.
Store advisors will offer help if required.
At the back of the Magic Wall, shoppers can explore and try on the On shoe collection, with changing rooms behind the Magic Wall for trying on On's apparel collection.
Customers will receive a fresh pair at checkout, facilitating a seamless, contactless purchase.
In addition, shoppers can schedule a virtual shopping appointment and receive the product within two to four hours at their homes for trying on prior to purchase.
On co-founder David Allemann said: "Ten years ago, we set out to revolutionise the running experience. Today, we've reinvented the retail experience.
"With design and technology at the forefront, On NYC will empower shoppers to engage with our products in an entirely new way. This year more than ever, people have found solace and joy in running.
"That's why, in many ways, there has never been a better time for us to open our first global flagship store in a city that we're confident will remain the shopping capital of the world."