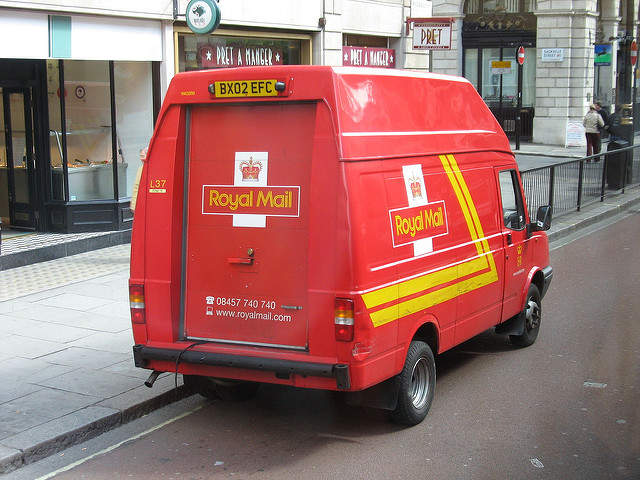 Research has found that one in ten (11%) of UK SME online retailers do not currently import or export goods. Despite this, overseas trade statistics by HM Revenue & Customs reveal that 64% of retailers are aiming to increase international sales revenues in 2018.
Two in ten UK SME online retailers do not import any goods while three in ten do not export, according to a study commissioned by Royal Mail
HM & and Customs found that in December alone, the value of exports and imports was £29.6bn and £39.1bn, respectively.
This, according to Royal Mail, suggests a huge opportunity in overseas trading for UK SME online retailers.
The study discovered that 38% of the retailers surveyed had a physical store as well as an online presence. Popular ways to sell goods included, 14% of retailers selling via catalogue, 21% over the phone and 12% via exhibitions.
Eight in ten of the online retailers were found to sell via their own website, while 54% sold via a marketplace.
Over half of the retailers surveyed said they are planning to sell through new channels this year; 15% intend to list products on a marketplace and 18% intend to use additional marketplace sites.
A spokesperson for Royal Mail Parcels said: "The ecommerce sector is becoming increasingly globalised and SME online retailers especially should look at opportunities to expand the international side of their business. There are currently more than two billion internet users in 200 countries, with nearly 100 million of them in English speaking countries."
"It is a particularly good time for UK businesses to explore exporting options, given the current state of the pound. At Royal Mail, we already support many retail businesses and we look forward to working with even more of them in the future."
Royal Mail suggests that in order to increase visibility overseas retailers should offer affordable delivery to overseas customers; the cost of postage should not exceed one third of the price of the goods and free delivery is an attractive option for many customers.
Retailers should be clear about custom charges that affect non-EU shoppers; currently sales within EU incur no custom charges.
According to Royal Mail international payments should be available for overseas customers and the website should be translated for target markets in non-English speaking countries.
It also suggests that prices should be converted to shoppers' currency and customers should be provided with local customer support.
Businesses should also check out the local competition and understand the pricing structures, service expectations and nuances of the target market.