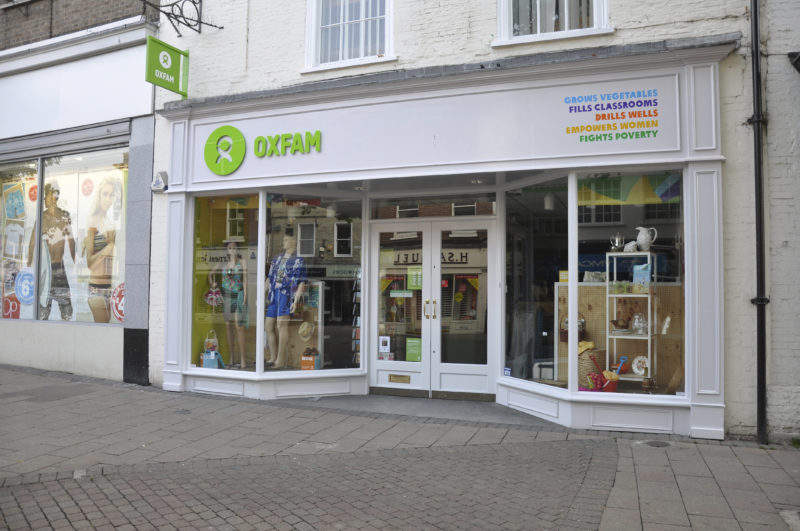 Global charity organisation Oxfam has reported a 33% sales growth over Christmas period, as shoppers looked for a branded bargains or easy way to buy ethical gifts and cards, proving not all retailers suffered over the festive period.
Oxfam's total retail sales over the eight week Christmas period reached £16.9 million, representing an increase of 1.2% on the same period in 2016, and an extra £198,906 raised.
Vintage and designer clothes for the party season were the online shop's top search terms, with brands Burberry, Gucci, Whistles and Boden being particularly popular.
The online retailer, which boosted its fashion credentials last year with a catwalk show at London Fashion Week,  has been dubbed "one of fashion's best kept secrets", a place where you can find luxury brands such as Dolce & Gabbana, PRADA, Vivienne Westwood,  for a fraction of their original price with a designer top costing as little as £18.99.
Oxfam, unlike other online retailers such as ASOS, sells branded cast-offs and vintage styles donated on the charities doorsteps every day.
"It is a big secret but when people hear about our website they are really intrigued," says Oxfam trading director Andrew Horton who wants to double the size of the web operation to reach 10% of retail sales over the next three years.
Oxfam online retail is run from a warehouse in Bentley, West Yorkshire, where every week 50 paid staff sit through approximately 80 tonnes of clothing delivered to the warehouse.
"The shops get donations every day," explains Horton. "If we don't have the logistics in place to collect donations they can get clogged up. Some shops only have small stock rooms and we don't like to turn donations away."
It was a tough Christmas for most UK retailers but Oxfam recorded like-for-like sales growth of 1.6%. Total sales were up 1.2%, raking in £16.9m in the eight weeks to 23 December.
Sales in Oxfam's high street shops, excluding new stores, were up 1.6% over Christmas.
While the figures are small in comparison to high street giants, Oxfam's annual sales are on track to exceed £74m this year.
The impressive growth of online sales seen this Christmas is largely attributed to three marketing initiatives taken by the Oxfam Online Shop. The Click for Karma campaign reached more than 9 million people on social media, and led to a 17% increase in traffic to the site and Its Black Friday promotion triggered the shop's most successful trading day since its launch in 2007.
The expanded Sourced by Oxfam range of ethical and fair trade gifts, including baskets, blankets and rugs, also attracted a 123% increase in sales compared to the previous year.
Oxfam has 620 high street shops across the UK with a workforce of more than 23,000 volunteers.