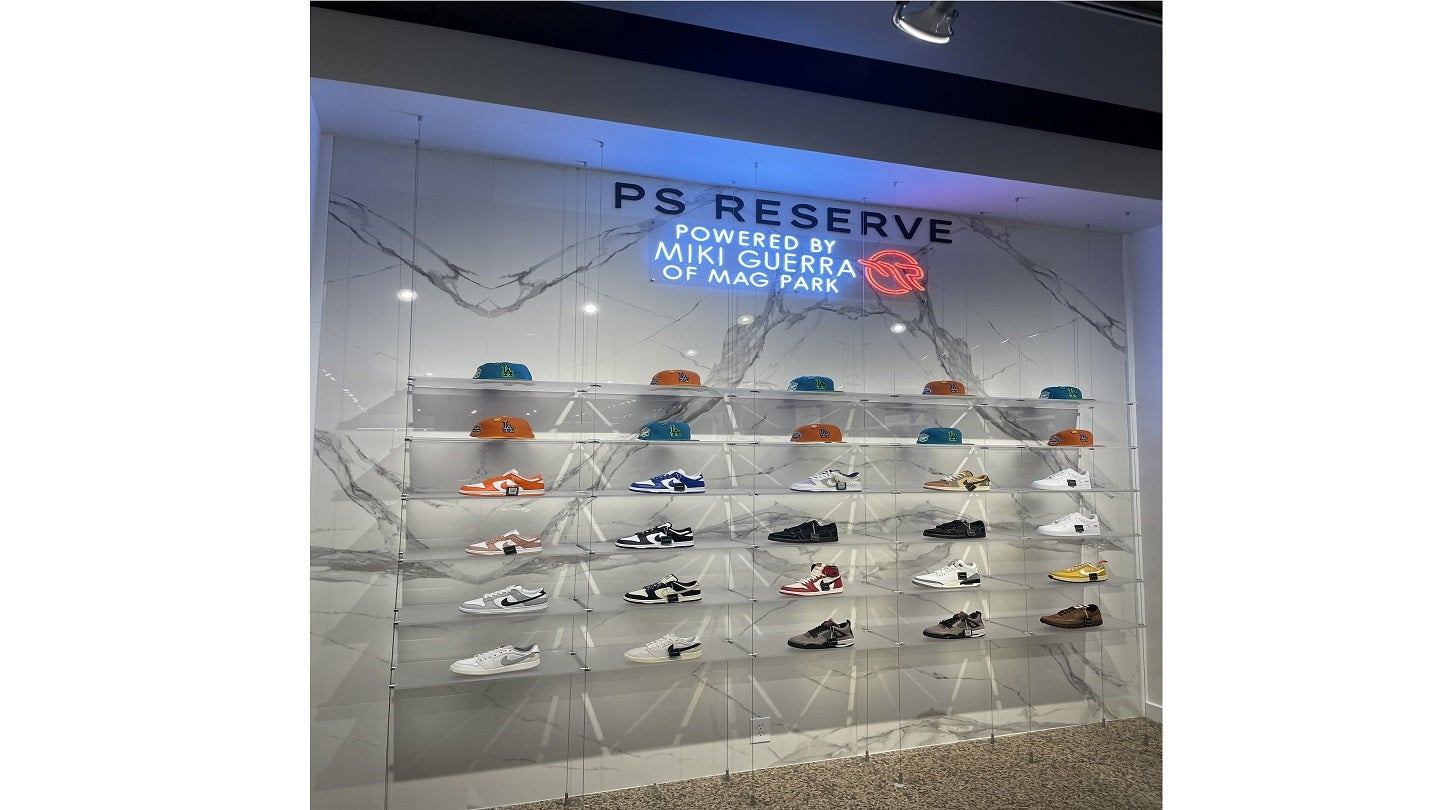 Clothing, footwear and accessories retailer Pacsun has launched the second space of its custom-curated resell platform PS Reserve at Glendale Galleria in Los Angeles County, US.
The PS Reserve resale platform offers limited-edition streetwear apparel, sneakers, and accessories. It was created by Pacsun in partnership with Magnolia Park owner and CEO Miki Guerra.
The Glendale Galleria location is the second PS Reserve space in Southern California.
It comes after the company opened the first full wall in-store instalment at Pacsun's location in the Fashion Island shopping centre in Newport Beach in December last year.
Furthermore, Pacsun in partnership with Guerra has unveiled the "Peace & Water" collection by Miki and New Era Cap.
The collection includes headwear styles adorned with the LA logo.
Pacsun offered limited pieces of the Peace & Water collection at an event held to mark the opening of the new space at the store in Glendale Galleria.
The retailer also conducted a livestream to provide followers access to purchase PS Reserve and Peace & Water range digitally in real time.
Pacsun Men's merchandising vice-president Richard Cox said: "Since its inception two years ago, PS Reserve has become the go-to destination for the latest in resale streetwear fashion, and it's great to see the initiative grow and be able to give our community more access to it in-store, in addition to online.
"When we open a new shop, we like to offer up a new headwear drop together with the opening as an exclusive offering for the moment, and our consumers had an amazing response to the "Peace & Water" collection over the weekend."
The Peace & Water collection release is the third headwear launch under the PR Reserve platform, following the launch of the "Pink Mocha" and "Friends" collections last December.