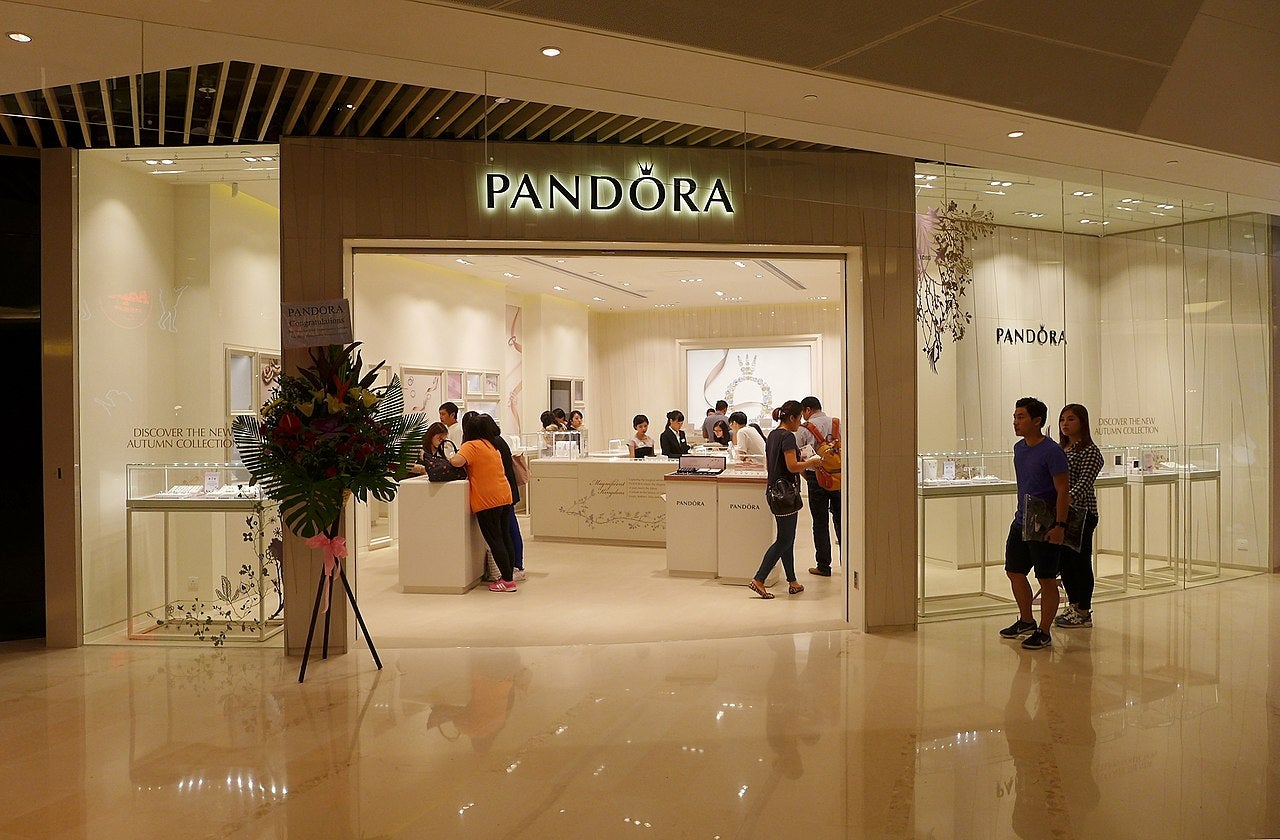 Danish jewellery company Pandora has reported full-year revenue of kr26.46bn ($3.81bn) for fiscal 2022 (FY22), an increase from kr23.39bn ($3.37bn) in fiscal 2021 (FY21).
The company's organic growth for the year was 7%, which is above its guidance of 4-6% but lower than the 23% organic growth reported in FY21.
Pandora recorded an operating profit (EBIT) of kr6.74bn for the full year, compared with kr5.83bn a year earlier.
Its earnings before interest and taxes (EBIT) margin stood at 25.5%, slightly higher than last year's EBIT margin of 25.0%.
In the fourth quarter (Q4) of FY22, Pandora's total revenue increased to kr9.85bn from kr9.01bn in Q4 2021.
The company's organic growth rate was 4% in the quarter, compared with 10% a year earlier.
Its EBIT was kr3.20bn in Q4 2022 compared with kr2.67bn in the prior-year quarter, while its EBIT margin for the quarter was 32.5%, up by 2.8% from 29.7% in Q4 2021.
For fiscal 2023 (FY23), Pandora expects an organic growth rate of -3% to 3% and an EBIT margin of around 25%.
Pandora president and CEO Alexander Lacik said: "We ended 2022 on a high note.
"Despite the macroeconomic pressure on consumers and Covid-19 headwinds in China, we continue to deliver solid growth versus pre-pandemic levels.
"We have started 2023 well and are confident that the transformation of the brand over the past few years puts Pandora in a good position to manage adversity and emerge stronger.
"In 2023, we will keep executing on our strategy, take market share and accelerate network expansion while taking prudent cost actions to protect margins."
Based in Copenhagen, Pandora designs, manufactures and markets hand-finished jewellery in more than 100 countries.
The company currently has 32,000 employees and more than 6,500 points of sale, including more than 2,500 concept stores.