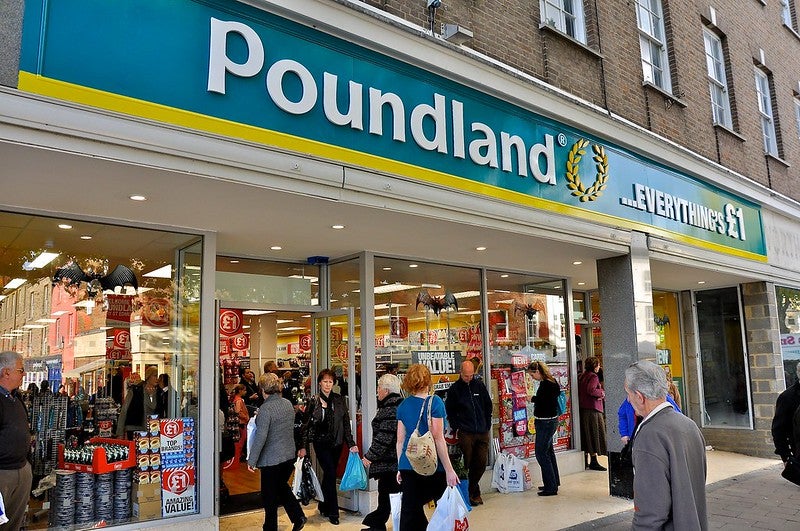 European variety discount retailer Pepco Group has reported full-year revenues of €4.82bn ($4.67bn) for fiscal 2022 (FY22), up by 17.4% year-on-year (YoY) on a constant currency basis.
For the 52 weeks to 30 September, the PEPCO brand recorded a 28.7% revenue growth, while Poundland Group saw its revenue rise by 5.0%.
Pepco Group had a 5.2% like-for-like (LFL) revenue growth for the year, driven by 7.4% LFL and 2.6% LFL increases for PEPCO and Poundland Group respectively.
During the fourth quarter (Q4) of FY22, Pepco Group recorded total revenue of €1.24bn, representing a 17.4% YoY growth on a constant currency basis.
PEPCO and Poundland Group reported 28.8% and 3.8% YoY revenue growths respectively on a constant currency basis in Q4.
The company ended the quarter with 3,961 stores and opened a record net total of 516 stores, including 446 new PEPCO stores and 70 new Poundland Group stores, during the year.
For fiscal 2023 (FY23), the group expects its full-year underlying earnings before interest, tax, depreciation and amortisation (EBITDA) to be between €735m and €750m.
Pepco Group CEO Trevor Masters said: "These are very challenging times for families across Europe and we remain absolutely committed to helping customers on a budget by offering great range, value and convenience – and we are confident this will enable us to expand our customer base going forward.
"Our progress to date gives us confidence that this continued expansion of our estate will enable us to achieve greater scale economies across the group and drive further efficiency savings.
"As a result of our continued focus on driving progress under our key strategic pillars, we remain confident of our ability to continue to grow our EBITDA, in line with our historic run-rate, in the absence of any further deterioration of macro-economic trading conditions."