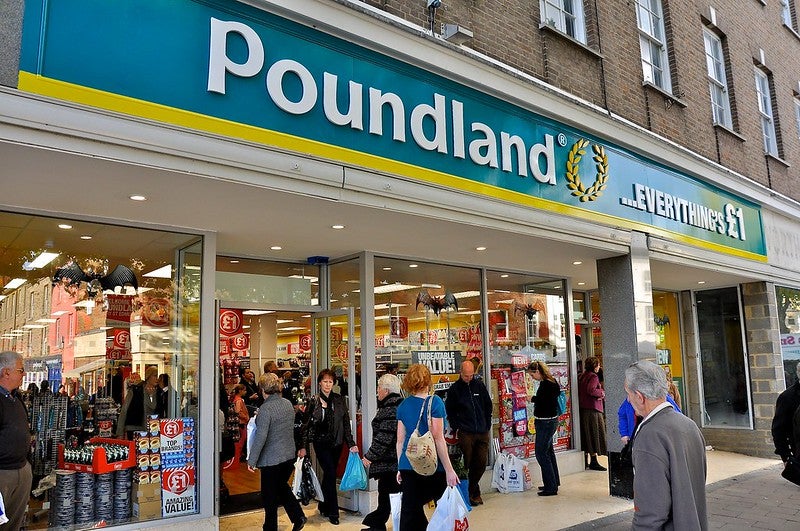 Discount variety retailer Pepco has reported €2.37bn ($2.51bn) in revenue for the first half (H1) of fiscal 2022 (FY22), up 17.2% year on year (YoY) on a constant currency basis compared to the corresponding period the prior year.
For the six months ending 31 March, the company's like-for-like (LFL) sales increased 5.3%, driven by 12.1% growth in Q2 LFL.
Pepco registered 28.5% YoY growth in underlying profit before tax (PBT) to €144m ($152.85m), while its underlying earnings before interest, taxes, depreciation, and amortization (EBITDA) grew 7.3% YoY to €347m ($368.30m) on an IFRS16 basis.
The group is the owner of PEPCO and Dealz brands in Europe and Poundland in the UK.
The company opened 235 net new stores in the H1, which includes 202 PEPCO brand stores and 33 under Poundland.
In response to the growth in store footprint, the company raised its target to open around 450 net new stores for the group for the full year.
Pepco Group CEO Trevor Masters said: "We are proud of the group's performance in the first half of this year and the strategic progress made across the business. Despite a challenging macro environment, we accelerated our strategy, including our store opening programme, which remains the key driver of value creation for the business.
"As pandemic restrictions progressively eased, it was also encouraging to see the strong return of customers and the continuation of this into Q3 resulted in the group's like-for-like sales rising above pre-Covid levels for the comparable period three years ago.
"We have emerged a stronger, more resilient operator from this unprecedented recent period by being a bigger group through accelerating our store openings, a better retailer through store and proposition renewal, and a simpler business through scale-led cost reductions."
Based on the strong H1 performance, the group said it remains on track to meet guidance for the full year 2022.