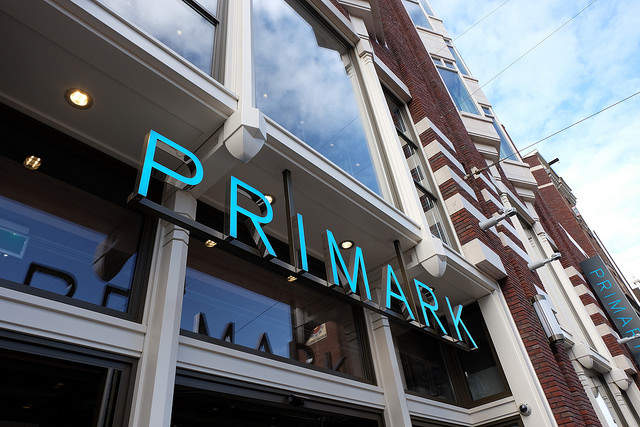 Primark has been forced by an employment tribunal to pay nearly £50,000 in compensation fees to a former transgender employee who experienced discrimination from other employees.
Alexandra de Souza E Souza took the budget fashion retailer to court after it failed to deal with the issue of bullying and discrimination. According to the employment tribunal, Primark failed to have 'proper systems from the outset to preserve confidentiality for transgender employees.'
De Souza E Souza informed the company in August last year that she was transgender and would like to be referred to as Alexandra.  The retailer informed her that it would have to use her official name Alexander on her contract, but she could use her preferred name on the name badge.
Before she started work at Primark Oxford Circus, the HR department made an error and changed her name on the IT system to Alexander and with the title Mr. It was subsequently printed on her name badge and supervisor's daily allocation sheets.
Both supervisors and staff reportedly subjected De Souza E Souza to unfair treatment.
She complained to Primark's management, but the complaints were not taken seriously and no actions were taken, forcing her to resign. The court ruled her resignation as constructive dismissal because of retailer's lack of action on the matter.
Judge Tamara Lewis said: "All this may well have been prevented had there been proper systems from the outset to preserve confidentiality for transgender employees,"
She added: "We find it shocking that the respondents could not devise a way of keeping the claimant's legal name off the core allocation sheets and out of the knowledge of her supervisors".
Primark was also ordered to adopt its written policy on how to deal with new or existing staff who are transgender or who wish to undergo gender reassignment. This should include reference to the existence of a policy of confidentiality in regard to transgender new starters in training materials for managers. Primark must amend the materials used for equality training of staff, management and HR to include, if not already there, references to transgender discrimination.
Lastly it was ordered to ensure that transgender discrimination and harassment is referred to in all of its equality and harassment policies, along with any other protected characteristics under the Equality Act 2010 and add into the training materials for management on handling grievances.
Primark responded to the ruling stating: "Primark is an equal opportunities employer and we do not tolerate discrimination of any kind, against any person, on any grounds."
"All policies relating to our people are based on fair treatment for all, to ensure the promotion and practice of equality of opportunity.
"We are extremely disappointed that on this occasion our usual high standards in implementing these policies were not met and we sincerely apologise to the employee in question for this.
"We remain fully committed to equal opportunities and are reviewing our internal policies and training to ensure similar issues do not arise in the future."