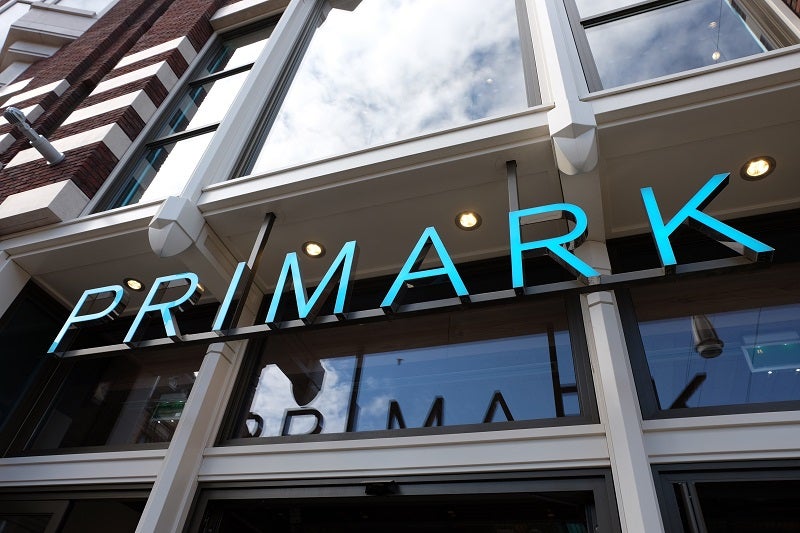 Ireland-headquartered fast fashion retailer Primark expects to see a boost in first half-year (H1) profit amid its "cautious" Primark store expansion plans and declining like-for-like sales, following today's release of its 2018/19 H1 figures, according to a GlobalData report.
Primark owner Associated British Food (ABF) said H1 sales were up by 4% but like-for-like sales fell by 2%. In the UK market, sales rose by 2% while like-for-likes were still.
GlobalData lead analyst Kate Ormrod said: ''Like-for-like revenue growth remained a challenge for Primark in H1, with physical expansion, at 0.3 million square foot (sq ft), the sole reason for its 4% growth forecast in the first half of FY2018/19.
"While on a positive note H1 profit is expected to have excelled compared to the prior year, owing to tighter stock management and buying in at a weaker US dollar rate, the first half has proved tough for the retailer, not least owing to difficult trading in November. With early responses to its spring/summer range cheering, Primark will be hoping to accelerate growth in [second half-year] H2."
Primark store expansion: European plans set to grow
Ormrod continued: "Trading in Germany remains tricky however Primark continues to thrive in Spain, France, Italy and Belgium, with H1 sales in the Eurozone expected to be 5% up on last year. This comes as like-for-like sales decline by 3%, again emphasising Primark's reliance on bricks-and-mortar expansion. The retailer has confirmed plans to engage in more focused marketing as well as reducing selling space at selected German stores in order to tackle its problems.
"Not content with entry into Poland and Slovenia, with a store in Ljubljana due to open in the summer, Primark confirmed in its pre-close update that it has now signed for a store in Prague. Primark has been thoughtful about new market entry, though given teething problems in the US and the downsizing of stores; the retailer should retain its cautious view.
"At home trading improved in [second quarter] Q2, with H1 growth now double that achieved in the first quarter of the year, and while the retailer highlights that cumulative like-for-like sales have improved since its Q1 update in January, overall H1 like-for-like growth still eludes the value giant."
New UK Primark store expansion plans have been earmarked for Belfast, Bluewater, Hastings and Milton Keynes. Primark's Birmingham store is to relocate to new premises, this April, making it the retailer's largest store at 160,000 sq ft.
"Primark possesses a winning formula of low prices and fast fashion affording it strong brand appeal, however, given that it cannot rely on online operations to act as a crutch as many other players continue to do, Primark must drive loyalty and basket sizes in a bid to reverse its like-for-like sales decline," Ormrod concluded.