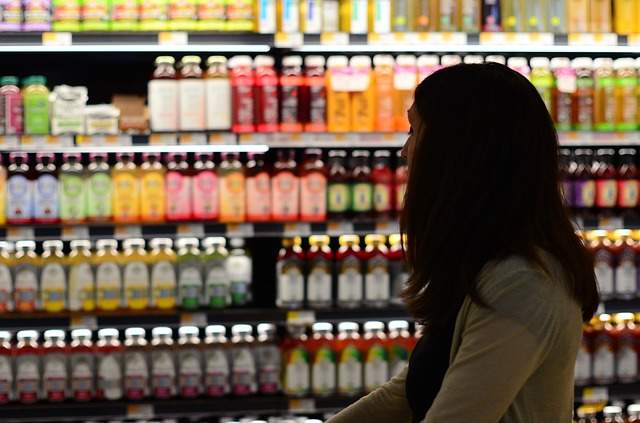 New product data and image service productDNA:hub have launched a software product which they say could save retailers at least £200 million a year by transforming how brands and retailers manage and exchange product data.
Developed by GS1 UK, the not-for-profit organisation, productDNA:hub provides a single catalogue of high-quality independently-verified product data that allows retailers, brands and suppliers to use the same language to describe their product.
Mark Watson, director of planning & supply chain at Ocado, said: "Retailers and suppliers spend too much time on chasing, checking and rekeying product data."
He added: "productDNA:hub delivers a single product data catalogue that we will all own and trust. It will mean we can focus on what's really important to our businesses, delivering innovation and improving the customer experience."
According to GS1 UK, the industry loses an estimated £200 million a year in unnecessary costs and lost sales due to an inefficient supply chain, duplicated processes and delays.
Brands and suppliers can choose how they input their data into productDNA:hub and they own their product data and images, they are not commercially constrained by third-party content providers. The service improves its supply chain efficiencies resulting in considerable cost savings across the industry.
Retailers will benefit from accurate, consistent and trusted product data across the industry.
"When adopted universally across the industry, productDNA:hub will give retailers increased confidence in the product data they receive, as well as helping to reduce the amount of inaccurate data and increasing the efficiency of our product data processing," Said George Wright, commercial director, fresh food at Tesco
Shoppers will be able to tailor their searches based on their specific needs and feel confident in the results they see, they will be also able to view complete and comprehensive information and content about all products across all channels. This will make it easier to compare products and see alternatives.
The service aims to enable retailer, brands and suppliers to deliver what's most important to customers, a better shopping experience to drive customer loyalty and increased sales.
Gary Lynch, chief executive at GS1 UK, said: "Shoppers today are hungry for information about the products they are buying. They're not only looking at nutritional values, they also want to know where their products are coming from and whether there are any allergens present that they need to be careful of."
He added: "productDNA:hub will benefit the entire grocery industry when it comes to managing data and will also allow them to deliver on their promise to their customers, while enabling them to turn their attention to other important areas of innovation."
Last year, 12 companies – Co-op, Itsu, L'Oréal, Mondelēz International, Nestlé, Ocado, PepsiCo, P&G, Sainsbury's, Tesco, Unilever and Waitrose – signed an industry charter committing themselves to adopting the single product data and image service.
They will be implementing productDNA:hub service this spring.