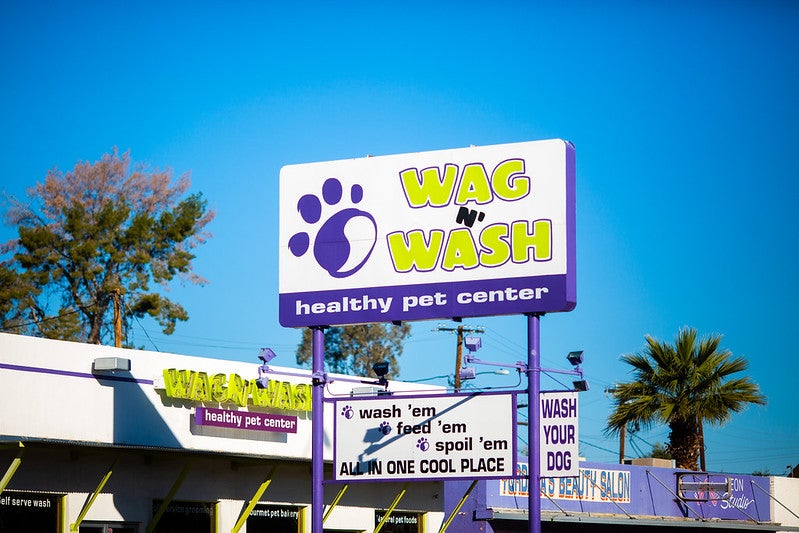 US Retail Holdings, the multi-unit operator of pet retailer Pet Supplies Plus (PSP), has entered an agreement to buy 29 Wag 'N Wash stores.
Wag N' Wash is a full-line dog speciality retailer that sells full-service grooming, self-wash facilities, baked dog treats, natural food, supplements and toys.
The agreement comes after US Retail Holdings signed a deal to open 20 PSP stores over the next five years.
Pet Supplies Plus and Wag N' Wash CEO Chris Rowland said: "We're honoured that our largest multi-unit and now multi-brand operators see the power of scaling both brands and how each offer a unique experience for the neighbours and their pets.
"This allows more neighbours to be served and existing Pet Supplies Plus owners to be first-to-market, with a speciality dog service and retail storefront.
"We have a fresh vision of the growth markets that are best suited for Wag N' Wash pet services and which neighbourhoods have room for both pet-passionate stores.
"We're adding our 34 years of pet retail and service learnings into the emerging brand's infrastructure to grow its footprint alongside America's favourite neighbourhood pet store."
A subsidiary of Franchise Group, PSP acquired Wag N' Wash in February this year.
The retailer plans to open Wag N' Wash stores across Nashville and Dallas over the next four years.
It currently operates more than 600 stores across 39 US states.
Based in Michigan, PSP provides products for all types of pet, as well as prescription fulfilment and other petcare services.
The company and Wag N' Wash have each operated as separate entities since the acquisition in February.
US Retail Holdings is backed by entrepreneurial business partners Aaron Young, Chad Bush and Doug DeLozier, who operate 49 PSP stores across Alabama, Michigan, Tennessee, Virginia, Wisconsin and Texas.