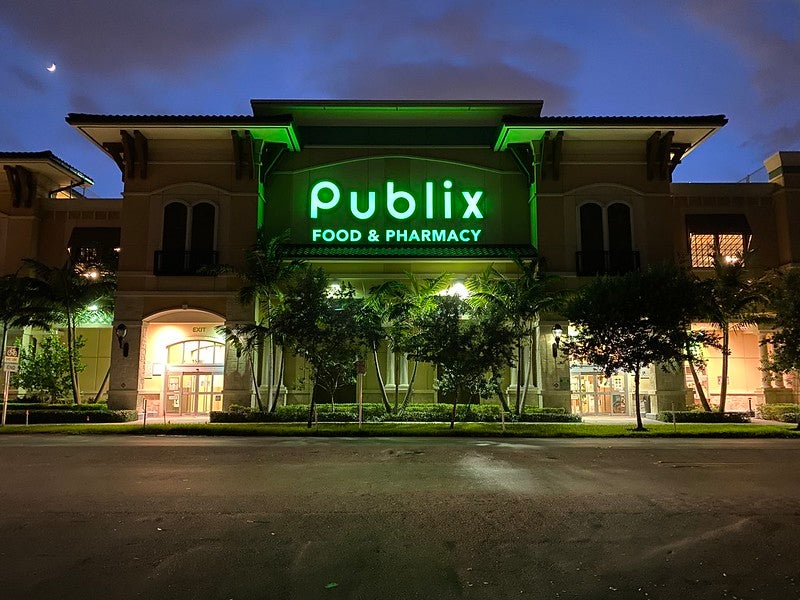 US-based supermarket chain Publix has reported that its net sales for the third quarter (Q3) of fiscal 2022 (FY22) grew 9.2% to $13bn, against $11.9bn in the same period of fiscal 2021 (FY21).
In the three months to 24 September, the company's comparable store sales increased by 7.6%.
Publix recorded net earnings of $394.1m in Q3 2022, down by 54% from $856.9m in the prior-year quarter.
Its earnings per share (EPS) also decreased to $0.12 from the $0.25 recorded in Q3 2021.
In the first nine months of FY22, Publix's sales were $39.2bn, up by 10.7% from $35.4bn a year earlier, while its comparable store sales increased 9%.
The company's net earnings were $1.6bn, down by 51.2% from $3.4bn a year earlier, while its EPS also declined from $0.97 to $0.48 year-on-year.
As of 1 November, Publix's stock price decreased from $13.84 to $13.19 for each share.
The company's stock is not publicly traded and is available for sale only to current associates and members of its board of directors.
Publix CEO Todd Jones said: "Unfortunately, the stock market continues to be a challenge, but I could not be more proud of Publix's response to Hurricane Ian.
"Our associates' efforts to serve our customers, our communities and each other during this difficult time have been amazing."
Based in Florida, Publix operates a network of 1,308 stores in Florida, Georgia, Alabama, Tennessee, South Carolina, North Carolina and Virginia.
The retailer claims to be the largest employee-owned company in the US, with more than 240,000 associates.
In April this year, Publix partnered with grocery delivery and service provider Instacart to launch a 15-minute delivery service in Miami, Florida.
Customers in Miami's Brickell, Coral Gables and Wynwood neighbourhoods can use the service through Publix's mobile app and website, as well as the Instacart app and website.