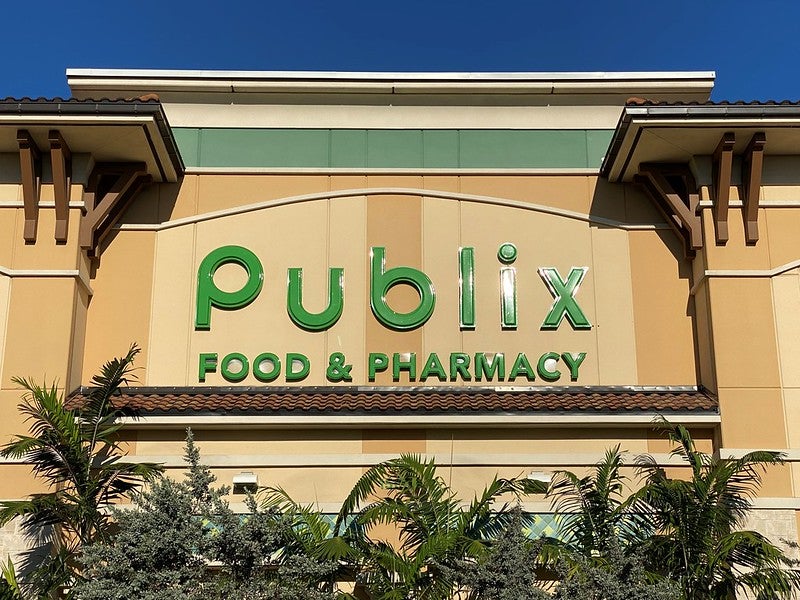 US-based supermarket chain Publix has reported a 7.8% increase in sales for the third quarter (Q3) of this year (FY21) from the same period of last year (FY20).
In the three months to 25 September, the company's sales rose to $11.9bn from $11.1bn a year earlier, while its comparable store sales grew by 6.3%.
During this period, Publix's net earnings were $856.9m, a 6.6% decrease from $917.6m in Q3 2020.
The company's earnings per share (EPS) also fell to $1.24 from $1.31 a year earlier.
Publix CEO Todd Jones said: "As the effects of the pandemic and supply chain challenges persist, the efforts of our associates continue to be extraordinary.
"I couldn't be more proud of their commitment to serving our customers and communities."
In the first three quarters of FY21, Publix's sales increased by 5.2% to $35.4bn from $33.7bn in the same period of FY20.
The company's comparable store sales increased by 3.6% during this period, while its net earnings rose to $3.4bn from $3bn in Q3 2020.
Publix's EPS came to $4.87, an increase from $4.20 in the first nine months of last year.
The company currently operates 1,284 stores in Florida, Georgia, Alabama, Tennessee, South Carolina, North Carolina and Virginia.
Last month, the company announced plans to open a store in Louisville, Kentucky, in 2023. This would make Kentucky the eighth US state in which Publix operates.
Publix's Pharmacy recently installed drug-disposal kiosks in select pharmacies located in five states to offer a more convenient drug disposal service.
The company is also offering drug-disposal packets to customers receiving opioid prescriptions less than 28 days in length, with the same being offered for all other prescriptions upon request.
In August, Publix reported a 3.9% sales increase for Q2 compared to the same period of FY20.
The company's sales grew to $11.8bn in the three months to 26 June, up from $11.4bn a year earlier.