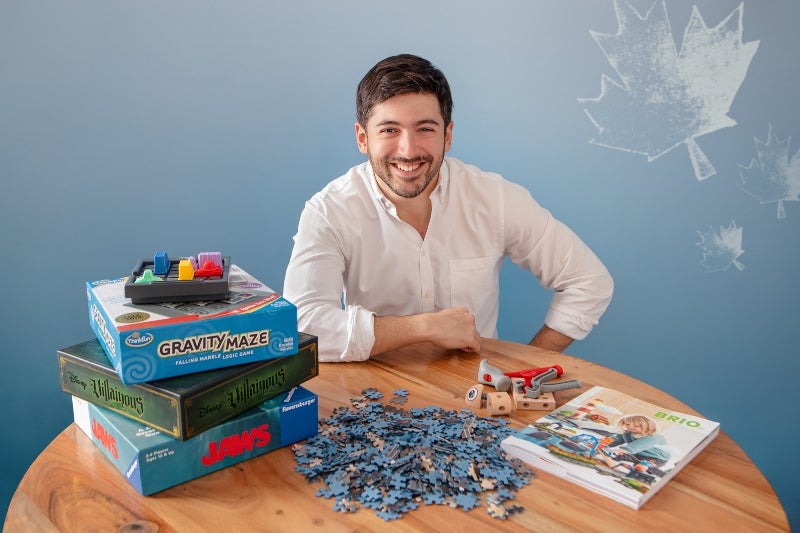 Toymaker Ravensburger has expanded its presence in North America with the opening of Ravensburger Canada this month.
The company has witnessed successes in Canada over the past five years.
With a compounded annual growth rate of over 35% in sales since 2015, the company has secured the top position in the puzzle category.
In 2019, the company's combined revenue growth rate in the toy, puzzles and games categories hit 45%.
The company's current director of sales in Canada, Stephane Madi, will lead the new office as head of Ravensburger Canada, which is a unit of Ravensburger North America (RNA).
Madi will be responsible for the development of the company's business. He will work with hundreds of partners nationwide and report to Ravensburger North America CEO Filip Francke.
Madi joined the company in 2014 and since then the company has seen its sales in Canada grow.
Ravensburger North America CEO Filip Francke said: "Ravensburger has a long tradition in Canada, with decades of premium products and immersive experiences embraced by the Canadian consumer.
"In addition to our long-time, passionate fans in the North, the enthusiasm for our products only accelerated with our newest releases."
Headquartered in Germany, Ravensburger also has offices across Europe, the UK, the US, and Canada.
Ravensburger, BRIO, Wonder Forge, and ThinkFun are part of the RNA family of brands.