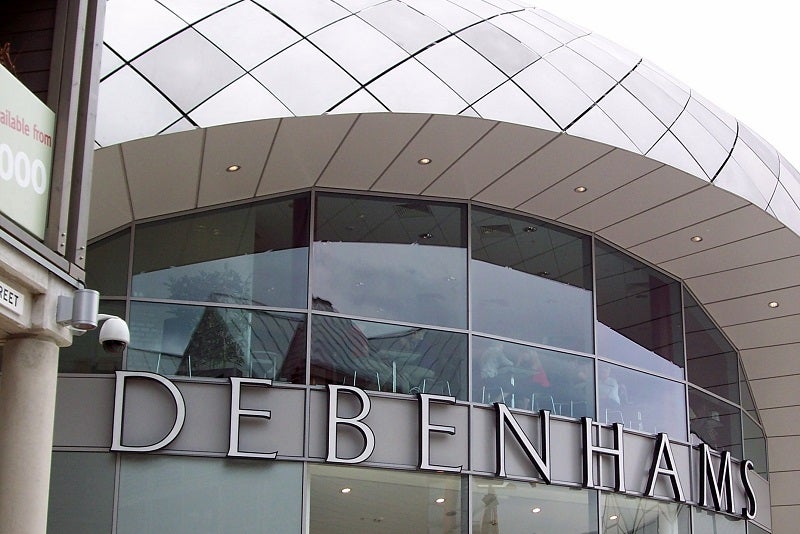 Debenhams is pushing forward a new redesigned company strategy for the 50 Debenhams store closures.
Debenhams is investing in 100 stores with elements of the strategy, with the 50 store closures to occur over the next three to five years, according to the company's full year results published in October 2018.
Debenhams has 26,000 employees, operating 165 stores in the UK and Ireland.
Analysts state stores closures, loan refinancing, partial debt-for-equity swap, and shareholder fundraising could be included in the strategy, which is intended to be implemented in the coming weeks. The redesigned strategy should realign the company's overall status as the share price hit a record low of 3.23p yesterday. Debenhams lost £491.5m in the year to September 2018, its biggest annual loss in its 205 year operation, compared with a profit of £59m in 2017.
City Index senior market analyst Fiona Cincotta said: "The firm has warned on profits before and said last year that it would be closing some stores. Debenhams has already admitted like-for-like sales dropped 3.4% in the six weeks to 5 January. The firm's shares have been losing value steadily since September and despite seeing a brief but unconvincing rally over Christmas are back on trend, losing more than 30% in the last week. Shares in Debenhams were down over 10% in early trading on Monday. It demonstrates that the situation looks worse than many investors might initially have anticipated."
Debenhams chief executive officer Sergio Bucher and chair Ian Cheshire were ousted off the board after failing to receive the backing of shareholder and Sports Direct chief executive Mike Ashley and Landmark Capital earlier this month. Bucher still remains as chief executive whilst Cheshire has been replaced by retailer Terry Duddy.
Cincotta said: "At some point Debenhams will start to look like a value play, prompting some investors to buy back into the company or leaving it open to acquisition—Mike Ashley of Sports Direct is on the shareholder register and is widely thought to have helped Sir Ian's exit—but right now, with the restructuring program unresolved, shares are still being sold heavily."
Debenhams has declined to comment.