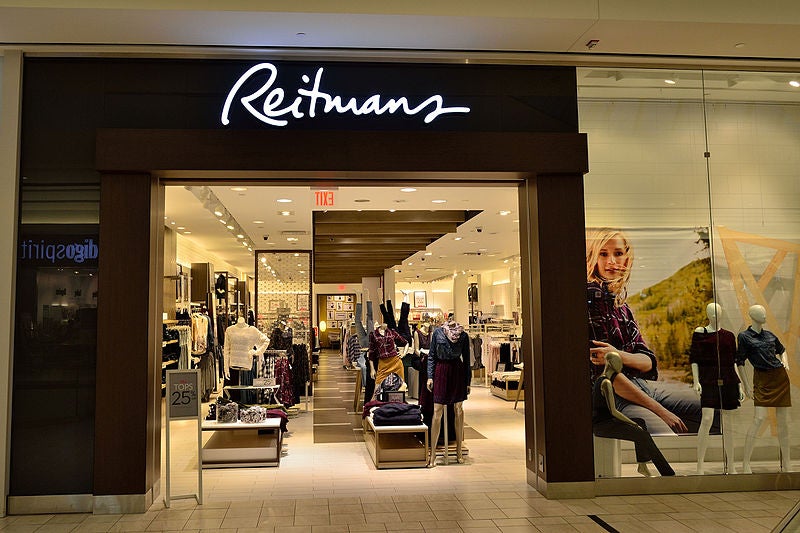 Ladies apparel retailer Reitmans in Canada has filed for protection at Québec Superior Court under the Companies' Creditors Arrangement Act (CCAA).
The CCAA process will enable the retailer to facilitate its operational, commercial and financial restructuring.
The Québec Superior Court heard the application under the CCAA yesterday.
Meanwhile, Reitmans brands' e-commerce websites will be fully operational and all of its physical stores will re-open complying with provincial and regional governmental guidelines.
Reitmans president and chief executive officer and grandson of the company founders Stephen Reitman said: "Filing for protection under the CCAA is truly the hardest decision we have had to make as an organisation in our almost one hundred years of history but this pandemic has left us no choice, we believe that this is the only course of action to ensure we remain successful in the future."
"We will dedicate ourselves to the restructuring of our business, and then we'll carry on with what we do best: offering affordable fashion and great service to our customers and communities for many years to come."
In addition to filing under the CCAA, Reitmans has applied for interim financing (DIP) to continue normal operations.
The retailer is also in talks with lenders for permanent financing when it emerges out of the restructuring process.
In March, Reitmans decided to temporarily laid off 90% of its retail store employees in Canada due to the coronavirus (Covid-19) crisis.