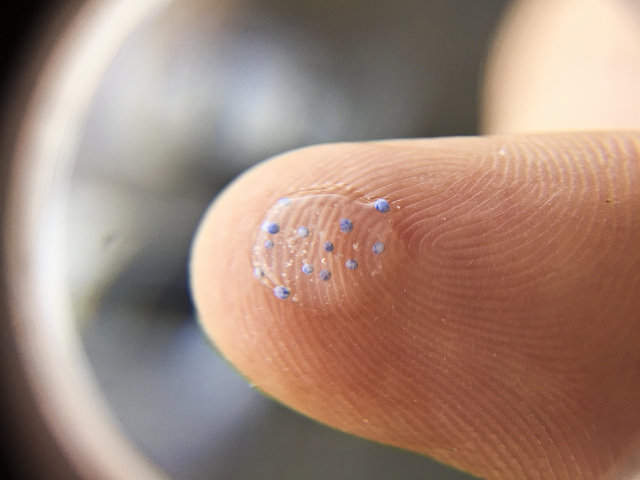 A ban on microbeads in rinse-off cosmetic and personal care products announced by the UK government has comes into force. Products containing these small plastic particles are now banned from being produced and will be banned from being sold later this year.
The Government is looking to ban the sale of products containing microbeads by July 2018. Only rinse-off products such as scrubs, toothpaste or shower gels are currently affected by this ban, and leave-on products and make-up will stay unaffected.
Many companies, including Unilever brands, voluntarily stopped using microbeads in their products last year but other companies are now facing possible difficulties and costs as they reformulate their products to replace the microbeads with natural alternatives. Biodegradable plastic alternatives will not be allowed.
Figures from The Department of the Environment suggest that between 0.01% and 4.1% of marine micro plastic pollution comes from cosmetic product sources. It is estimated that in the UK, 680 tonnes of microbeads are used in cosmetic product every day.
Microbeads are small plastic particles of less than five millimetres in dimension, frequently made of polyethylene and added to cosmetic and personal care products due to their exfoliating power. When washed off, the beads are too small to be stopped by the water treatment system and end up polluting the seas and oceans, harming both marine life and humans as the beads enter the food chain.
UK Environment Minister Thérèse Coffey said that "The world's seas and oceans are some of our most valuable assets and I am determined to act now to tackle the plastic that devastates our precious marine life."
"Microbeads are entirely unnecessary when there are so many natural alternatives available, and I am delighted that from today cosmetics manufacturers will no longer be able to add these harmful plastics to their rinse-off products," said Coffey.
While the US, Canada, Taiwan, India and Australia and few European countries have already implemented the ban on microbeads, the UK ban has been praised by campaigners for having the toughest ban in the world.
While banning the rinse-off products is a huge progress, campaigners are still unhappy that leave-on products and make-up including glitter have not been banned, despite being just as harmful.
According to the Government there is not enough evidence as to which leave-on products contain micro plastics and understanding of how they are disposed of to impose the ban. The UK Government has promised to carry on working with the Hazardous Substances Advisory Committee to review the available evidence on the leave-on products and their likelihood of entering the marine environment.
Louisa Casson, an oceans campaigner at Greenpeace UK who have been campaigning for a ban since 2016, is delighted with the announcement:
"This is great news for our environment and a positive sign of Britain's global leadership on ocean plastics."
"It is crucial that ministers have left the door open to broadening the ban in the future."
"To achieve a fully comprehensive ban covering all products that go down the drain we need companies to be much more transparent about when their products contain harmful microbeads," Said Casson.
New Zealand is also planning to implement a ban in May this year while Italy and France will follow in 2020.