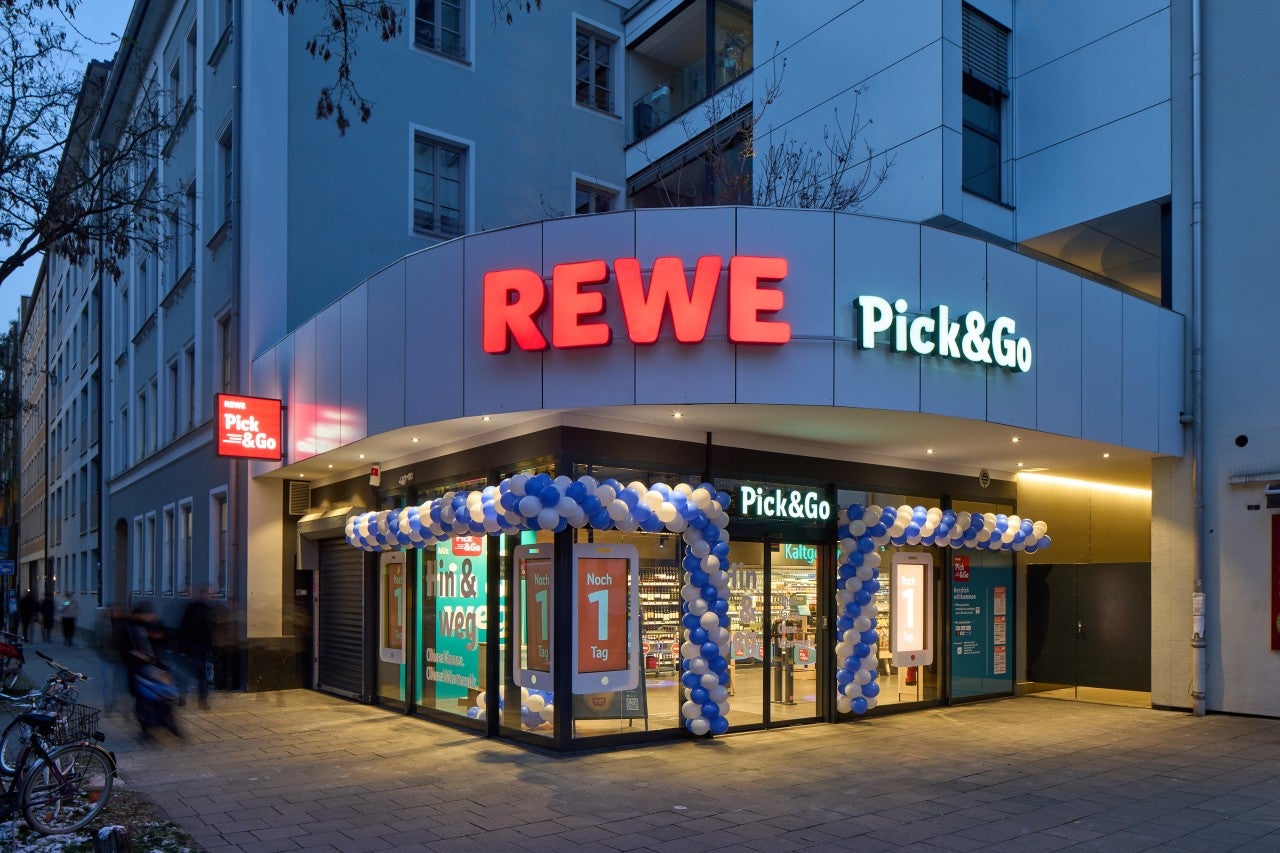 German grocery retailer REWE Group has opened its first fully autonomous store in downtown Munich, Germany.
The REWE Pick&Go store's opening follows the introduction of two hybrid test stores in Cologne and Berlin.
Located at Karlstrasse 36, the store has a sales area of 298ft² and offers around 4,000 items, including fresh baked goods, fruit and vegetables, dry goods, frozen products, beverages and household goods.
Similar to the first two hybrid REWE Pick&Go stores, the new store integrates a fruit and vegetable scale into the company's Pick&Go system landscape.
It also features a reverse vending machine, as does REWE's Cologne store.
Customers at the store can pay for their purchases using Paypal, Google Pay, Apple Pay or a credit card.
Powered by Israel-based computer vision company Trigo, the new Pick&Go supermarket enables customers to walk in, choose their items and leave without having to pay at the checkout.
By scanning their phone when entering the store, customers will be charged automatically and be given their receipts when they leave.
In addition, the Munich Pick&Go store offers group purchases for families, friends or colleagues to pack items together and charge them to one invoice during the autonomous checkout.
The store will have 11 staff members to assist customers and restock shelves, as well as approve age-limited items and perform other customer-facing activities.
REWE Group executive vice-president Peter Maly said: "With the first fully autonomous REWE store, the future project REWE Pick&Go is starting an important, second test phase.
"In the coming weeks, we will analyse in detail how the offer to go shopping without having to check out is being accepted here in Munich.
"We are optimistic about this: because the two hybrid test stores have shown that autonomous shopping with REWE Pick&Go is a convenient, exciting and time-saving alternative to conventional shopping for many customers."