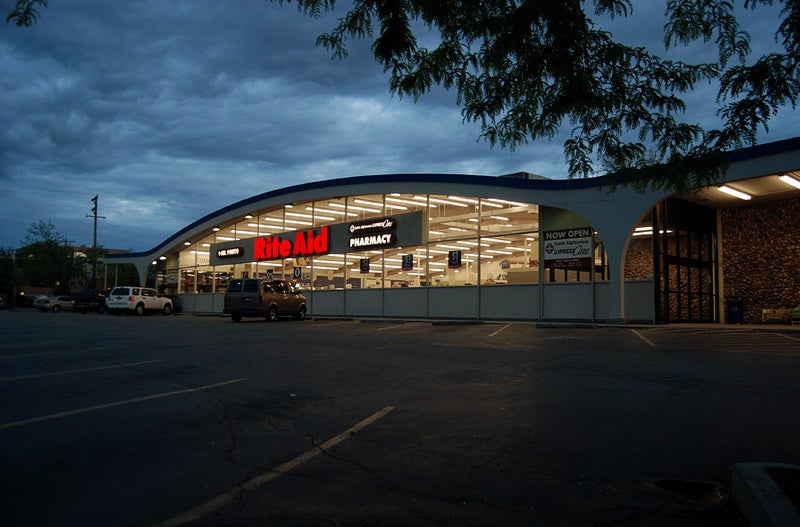 US drugstore chain Rite Aid has reported 1.8% increase in revenues from continuing operations for the third quarter of fiscal 2022.
The company's revenues were $6.23bn compared to $6.12bn in the same period last year.
Rite Aid posted a net loss of $36.1m or $0.67 per share from continuing operations against net income of $4.3m or $0.08 per share last year.
The company said the increase in net loss was due to high facility exit and impairment charges.
Retail Pharmacy Segment revenues from continuing operations for the third quarter were up 7.9% and same store sales from continuing operations increased 4.4%.
Pharmacy Services Segment revenues were $1.9bn in the quarter.
Rite Aid president and chief executive officer Heyward Donigan said: "We delivered a solid quarter as we grew adjusted earnings before interest, taxes, depreciation, and amortisation (EBITDA) by 12.7% versus last year.
"Despite challenges in the labour market, our pharmacists and store teams were able to meet the unprecedented volumes for Covid and flu immunisations, Covid testing and other clinical services, which clearly demonstrates our Lean work to free up capacity is paying off."
For fiscal 2022, Rite Aid expects its total revenues to be in the range of $24.4bn and $24.7bn, and a net loss between $230m and $189m.
The drugstore chain revealed plans to close at least 63 stores as part of an ongoing business review.
The company, which operates more than 2,400 retail locations in the US, expects to find additional shops for closures in the next several months.
Donigan added: "Today, we also announced the first phase of a store closure programme to reduce costs, drive improved profitability and ensure that we have a healthy foundation to grow from, with the right stores in the right locations, for the communities we serve and for our business. We have identified an initial 63 stores for closure that is expected to provide an annual EBITDA benefit of approximately $25m."