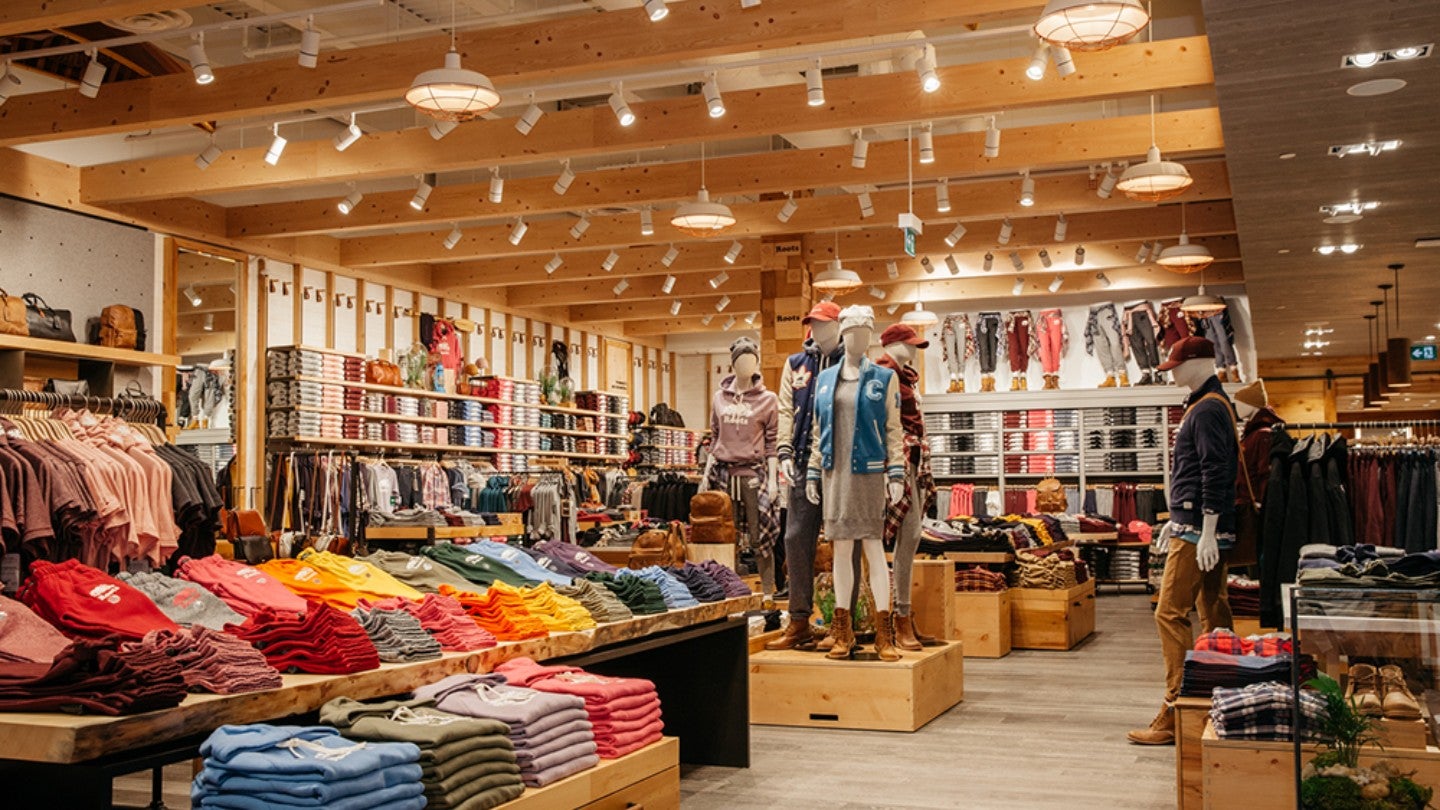 Canadian premium outdoor-lifestyle brand Roots has reported total sales of $201.8m (C$272.1m) for the fiscal year (FY) 2022, which ended on 28 January 2023.
This reflects a 0.6% year-over-year (YoY) decline in the company's sales from $203.1m (C$273.8m) in FY21.
Roots recorded a 2.0% YoY decline in Direct-to-consumer (DTC) sales.
This downward trend in DTC sales has been attributed to 'economic headwinds' and other factors, such as the promotional environment and increased consumer shift from fleece to lifestyle products in the second half of 2022.
Roots' purchase and order (P&O) sales increased by 7.6% for FY22 due to growth in the wholesale sector of the company's own brand products and more sales via 'Tmall.com' in China and positive foreign exchange impacts.
Net income posted by the company during this period was $4.96m (C$6.7m), compared to $16.89m (C$22.8m) in FY21.
Adjusted earnings before interest, taxes, depreciation, and amortisation (EBITDA) totalled $20.01m (C$27.0m) in FY22, while it was $37.05m (C$50.1m) in FY21.
The company said its inventory at the end of FY22 was $40.7m (C$55m), which is 33.3% more than the previous year's inventory of $30.6 (C$41.3m).
Roots CEO and president Meghan Roach said: "We made significant progress against our strategic initiatives in 2022 despite a challenging economic environment in the back half of the year.
"We completed our website re-platforming to offer an improved mobile-first, omnichannel experience to consumers. Through collaborations with artists, celebrities and influencers, we introduced our brand to a broader audience."
In the fourth quarter (Q4) of FY22, total sales decreased 8.1% to $82.65m (C$111.5m) from $89.8m (C$121.3m) in Q4 FY21.
Net income for Q4 FY22 stood at $9.6m (C$12.98m) or $0.31 per diluted share.
Roach added: "In the fourth quarter, our DTC gross margin came under pressure due to a number of factors, including our transition to sustainable materials, higher promotional activity industry-wide and greater inventory provisions recorded, but we believe these are mostly temporary issues."