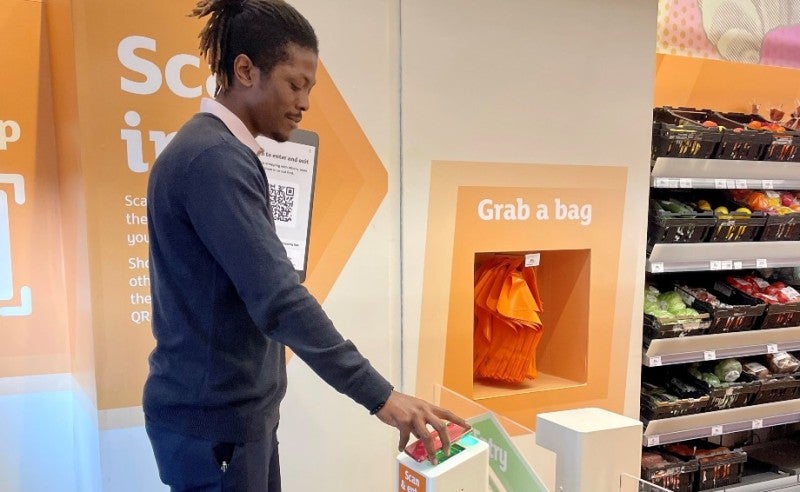 British supermarket chain Sainsbury's has launched its first contactless and checkout-free convenience store, SmartShop Pick & Go, in Holborn Circus, London.
The store uses Sainsbury's SmartShop mobile app in conjunction with Amazon's Just Walk Out cashierless technology.
Customers can pick items and leave without having to wait at a checkout after scanning their SmartShop app on the way out.
They will be charged automatically via the credit or debit card linked to their app, with a receipt sent to them via email.
The store will, however, feature some colleagues to assist customers and ensure that shelves are 'well-stocked'.
Sainsbury Retail and Digital director Clo Moriarty said: "We are always looking at new ways to make shopping easy and convenient for our customers.
"We are excited about launching SmartShop Pick & Go, which offers contactless, checkout-free shopping to our customers, and are looking forward to hearing their feedback."
Sainsbury's launched the first automatic store following the success of other digital initiatives, including My Nectar Prices, Same Day Home Delivery and Click & Collect.
The retailer has introduced SmartShop in around 1,400 stores, resulting in a 173% increase in sales against last year.
Amazon offered its Just Walk Out technology to other retailers last March, with Sainsbury's becoming the first international third-party customer to use the technology.
Amazon physical retail and technology vice-president Dilip Kumar said: "We are thrilled to collaborate with Sainsbury's to enable their Holborn Circus checkout-free convenience store powered by our Just Walk Out technology.
"We're excited to bring Just Walk Out technology to our first customer internationally with Sainsbury's."
Earlier this month, Sainsbury's reported that its grocery sales increased by 0.8% in the first half of the fiscal year 2022 (FY22).
The company's general merchandise sales for the six-month period declined by 5.8% against the same period of the previous year.