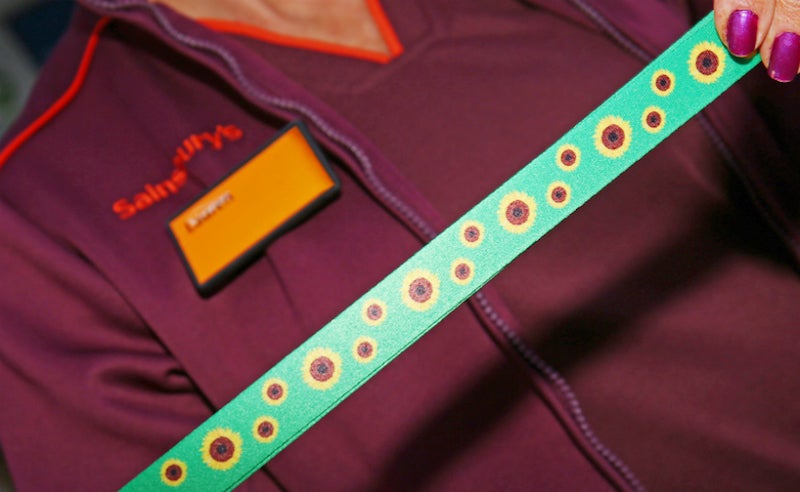 UK retailers Sainsbury's and Argos have rolled out sunflower lanyards in all stores, for customers with hidden disabilities to help improve shopping experience.
The sunflower lanyards are free to keep and have been intentionally designed to act as a subtle sign for staff to recognise customers who may need additional support, such as finding items or giving customers more time at the checkout.
The sunflower design is a widely recognised symbol to many UK organisations. Both retailers said that this will enable customers to use their lanyard in shops across the UK, with the assurance that staff will recognise its meaning.
Sainsbury's and Argos were the first retailers to trial the sunflower lanyards with a scheme earlier this year. The retailers said that they aim to build on the success of the scheme by providing reassurance to customers with hidden disabilities, such as dementia, anxiety, autism and visual or hearing impairment.
Sainsbury's board sponsor for disability carers and age Tim Fallowfield said: "As we work towards our vision of being the UK's most inclusive retailer, we're proud to be offering sunflower lanyards in all stores. Not all disabilities are visible, and it's clear that a subtle signal can make a big difference in providing confidence and reassurance. Together with our colleagues, we hope to give all our customers the best possible experience when shopping, while working with the wider industry to raise awareness."
Sainsbury's and Argos will also be hosting an Autism Hour event on 9 October, in support of The National Autistic Society . This will provide educational support for businesses and the public to understand how to create a calmer store environment.
National Autistic Society head of campaigns and public engagement Tom Purser said: "We are delighted that Sainsbury's is taking part in Autism Hour.
"Autistic children and adults represent a huge part of our society – around one in 100 people in the UK. They and their families want to go shopping, just like anyone else, but may find the crowds, noise and unpredictability of high street shops overwhelming and end up avoiding them altogether.
"Autism Hour is an opportunity for businesses and the public to learn about the small things they can do to help create a society that works for autistic people. Things like shops educating their staff about autism and making simple adjustments, such as turning down music or dimming the lights. It's often the smallest change that makes the biggest difference.
"It's great to see Sainsbury's taking simple autism-friendly steps, like issuing a sunflower lanyard to autistic and other customers with hidden disabilities, alongside their wider work to make stores more welcoming for disabled customers."