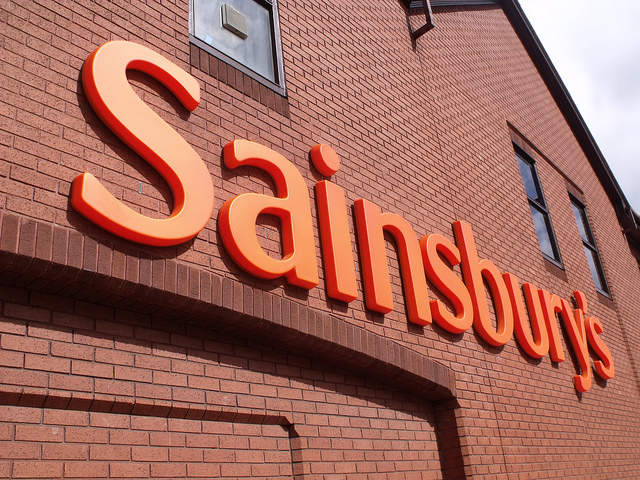 UK's second-leading retail chain Sainsbury's has confirmed plans to merge with Asda, currently owned by US supermarket giant Walmart, and promises the merger will lead to lower prices.
Sainsbury's chief executive Mike Coupe also pledged the deal would not result in store closures and job losses. He said: "This is a transformational opportunity to create a new force in UK retail, which will be more competitive and give customers more of what they want now and in the future.
"It will create a business that is more dynamic, more adaptable, more resilient and an even bigger contributor to the UK economy. Having worked at Asda before Sainsbury's, I understand the culture and the businesses well and believe they are the best possible fit."
Following the announcement, Sainsbury's shares have increased by more than 20%. Under the merger, Sainsbury's will hand Asda's US owner Walmart £3bn in cash and a 42% stake in the combined business. The deal would also increase the value of Asda to £7.3bn.
Asda CEO Roger Burnley said: "The combination of Asda and Sainsbury's into a single retailing group will be great news for Asda customers, allowing us to deliver even lower prices in store and even greater choice.
"Asda will continue to be Asda, but by coming together with Sainsbury's, supported by Walmart, we can further accelerate our existing strategy and make our offer even more compelling and competitive."
The union of the UK's second and third largest supermarkets will reportedly create a giant, representing nearly £1 in every £3 spent on groceries nationwide.
Sainsbury's expects to be able to lower prices by around 10% on many of the products customers buy regularly as a result.
According to Coupe, Sainsbury's and Asda will remain separate brands. The combined business is said to overtake current leader Tesco, representing 30% of UK grocery sales.
According to Labour's shadow business secretary Rebecca Long-Bailey, the combined group 'will have immense purchasing power, giving them an opportunity to bargain very hard with suppliers'.
Due to the size of the two retailers, the Competition and Markets Authority (CMA) is likely to review the merger. It is yet unknown whether the merger will be permitted.
Walmart International president and chief executive officer Judith McKenna said: "This proposed merger represents a unique and bold opportunity, consistent with our strategy of looking for new ways to drive international growth.
"Asda became part of Walmart nearly 20 years ago, and it is a great business and an important part of our portfolio, acting as a source of best practices, new ideas and talent for Walmart businesses around the world. We believe this combination will create a dynamic new retail player better positioned for even more success in a fast-changing and competitive UK market."
Sainsbury's and Asda hope to complete the deal by autumn 2019 and have asked for the CMA investigation to be fast-tracked.
Retail Insight consultancy director Steve Dresser said: "I think from a market share perspective, both Sainsbury's and Asda are landlocked to a certain extent. They are not able to grow at a rapid rate.
"If they remain on their own it's difficult to see how they get any real growth beyond standard organic growth, which isn't necessarily going to be enough when Amazon joins the market."