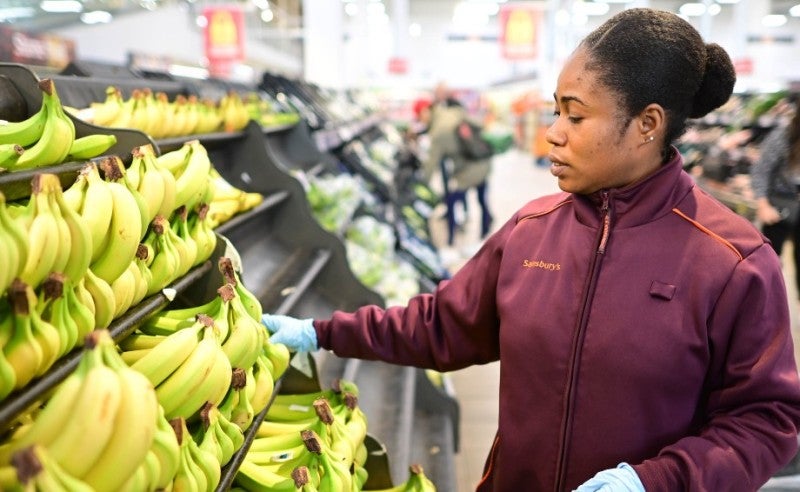 UK-based supermarket chain Sainsbury's has announced a £185m ($220m) investment to support its hourly paid employees amid the rising costs of living.
The retailer aims to increase its hourly pay to at least £11 for 127,000 employees across retail and local fulfilment centres.
Sainsbury's and Argos retail colleagues will have their hourly pay rise from £10.25 to £11.00 an hour, while the wage rate of London staff will increase from £11.30 to £11.95 an hour.
The investment follows a £20m investment that Sainsbury's announced in October last year. It has increased the retailer's total investment to £205m.
In addition, Sainsbury's will carry out its annual pay increase next month, one month ahead of schedule.
The supermarket chain has also extended its free food during shifts for store and depot employees by another six months.
Sainsbury's chief executive Simon Roberts said: "We are acutely aware of how tough things are for millions of households this winter and we know that particularly after Christmas, budgets will be tighter than ever.
"As well as doing all we can to keep prices low for customers, it's our job to support our colleagues as they face rising costs.
"That's why we are bringing forward the increase and committing a total of £205m to increase pay to at least £11 per hour this year.
"This is a massive investment that reflects the real challenges our people are facing right now.
"I'm really pleased that the progress we are making against our strategy means that we can continue to prioritise investing in colleagues to reward them for the fantastic service they deliver every day."
Last month, Sainsbury's announced a £50m investment to help its customers deal with the UK's cost-of-living crisis.
The investment increased the retailer's total spending on cost reduction to £550m between March 2021 and this March.