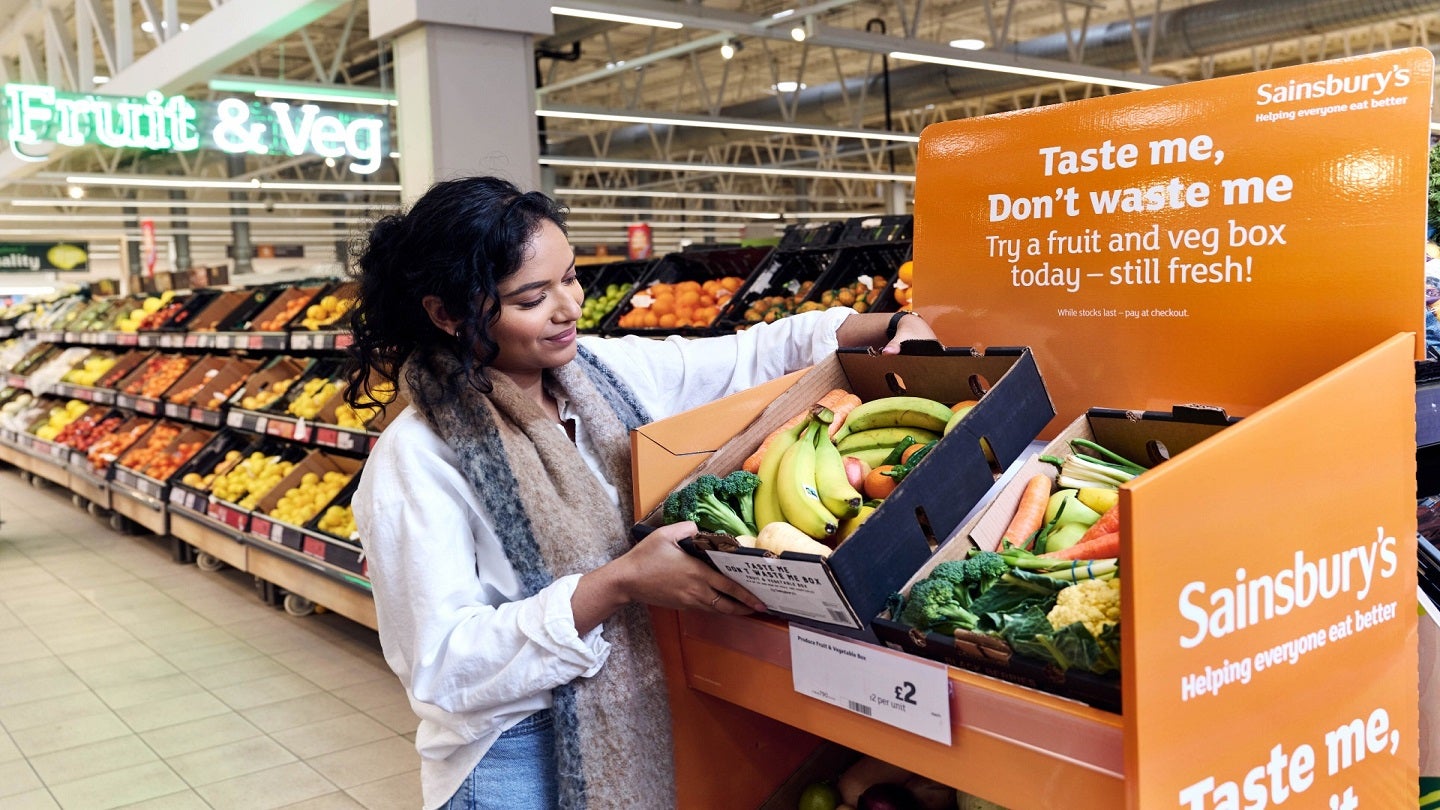 British supermarket chain Sainsbury's has introduced a range of fruit and vegetable boxes in an effort to reduce food waste.
Marketed as 'Taste Me, Don't Waste Me', the £2 ($2.41) boxes will be introduced at more than 200 Sainsbury's stores across the UK.
They were successfully tested last month and will be available for purchase at the retailer's fresh produce aisles from this week.
According to Sainsbury's, the 'Taste Me, Don't Waste Me' boxes will include a variety of surplus fresh fruit and vegetables at a lower price.
Sainsbury's fresh food director Richard Crampton said: "At Sainsbury's, we're committed to helping our customers access tasty, nutritious food that's better for them and the planet too.
"It's great to see that shoppers have been enjoying the 'Taste Me, Don't Waste Me' boxes, which is why we're really pleased to roll out the trial to over 200 supermarkets, helping even more people across the country.
"We believe that everyone deserves to eat well at an affordable price, and we hope this additional support will ensure that good quality food doesn't go to waste."
The 'Taste Me, Don't Waste Me' boxes are part of Sainsbury's efforts to halve the amount of food wasted across its value chain by 2030.
Last year, the retailer started removing 'best before' dates from more than 100 product lines, including pears, onions, tomatoes and citrus fruits.
It plans to extend this to more than 130 lines to help customers reduce their food waste.
In December last year, Sainsbury's announced plans to eliminate single-use plastic lids across its range of own-brand dip pots.
From next year, the retailer will no longer include single-use plastic lids on products such as guacamole, tzatziki and sour cream and chive dips.
This is expected to remove 71 million pieces of plastic from its operations each year.