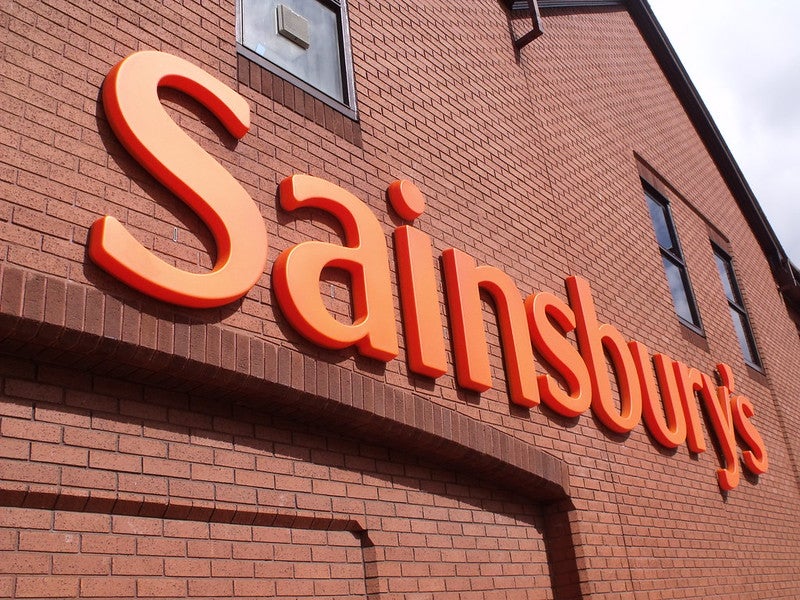 UK-based supermarket chain Sainsbury's has reported statutory revenue of £16.4bn ($18.5bn) in the first half of fiscal 2022/23 (FY22/23), up by 4.4% from £15.72bn ($17.77bn) in the same period of the prior fiscal year.
In the 28 weeks to 17 September, the company's grocery sales grew by 0.2%, driven by a 3.8% growth in the second quarter (Q2), while its general merchandise sales declined by 6.1%.
Affected by reduced grocery and general merchandise volumes post-pandemic and higher operating costs, Sainsbury's retail operating profit dropped by 9% in H1 2022/23.
The company's underlying profit before tax decreased by 8% to £340m in the period, against £371m a year earlier.
Its statutory profit before tax also declined by 29% to £376m in this period, while its profit after tax for H1 was £285m, down by 25% from £378m a year earlier.
Sainsbury's chief executive Simon Roberts said: "We have grown market share in both grocery and general merchandise and investment in our stores and colleagues is supporting leading supermarket customer satisfaction and availability.
"Profits are significantly higher than pre-Covid levels and we are generating strong cash flow, supporting debt reduction and dividend payments."
For the full year, Sainsbury's expects underlying profit before tax of between £630m and £690m.
In September this year, the retailer invested £25m as part of a cost-of-living support package for its hourly paid colleagues.
Roberts added: "We were the first supermarket to give our colleagues a second pay rise this year and have invested £150m to support them and drive outstanding service.
"I want to thank all my colleagues for their hard work and dedication and for everything they are doing to deliver for our customers.
"Our strong results are testament to the outstanding commitment and contribution from every member of our team."