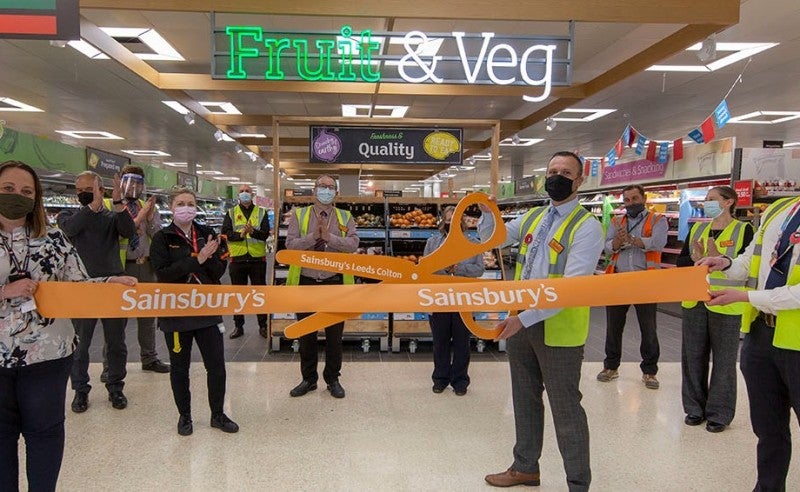 British supermarket chain Sainsbury's has reopened its supermarket in Colton, Leeds, following the completion of renovation works.
The refurbishment programme added an in-store Argos outlet, an updated café and a restored beauty department to the store.
A patisserie counter has been added in an effort to enhance customers' convenience and provide wider product options.
The company has also replaced the store's refrigeration cabinets and supporting infrastructure to make operations more efficient and save energy.
A market-style produce department has been added at the entrance, as well as a groceries online facility to scale up online delivery capacity in the area.
There is also a covered collection point in the car park from which customers can collect orders placed online.
Sainsbury's property director Patrick Dunne said: "This extensive renovation at our Leeds Colton store is another great example of how we are putting food back at the heart of Sainsbury's in a way that greatly improves the shopping experience for our customers and our colleagues.
"The Colton store has served the local community for more than 26 years and we have made every effort to ensure this investment will allow it to continue doing so for many years to come.
"This store provides colleagues and customers with a safe and convenient refreshed shopping destination and we have invested in the latest technology to reduce our energy consumption and do our part for the environment."
Earlier this month, Sainsbury's reported a 1.6% increase in total retail sales, excluding sales of fuel, for the first quarter of the year.
The company, which operates more than 600 supermarkets, said that its grocery, general merchandise and clothing sales in the quarter had exceeded its expectations.
Its grocery sales increased by 0.8% in the quarter, as more people ate at home due to Covid-19 related restrictions.