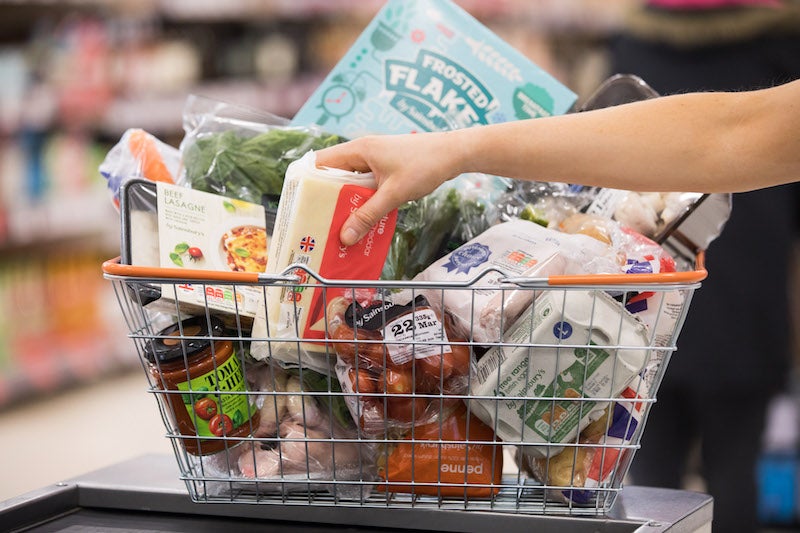 UK supermarket chain Sainsbury's has announced it has reduced prices on more than 1,000 own-brand products since February this year, including items across its dairy, poultry, meat, fish and fresh fruit and vegetable ranges.
For example, a 2.5kg bag of Maris Piper Potatoes previously priced at £2.15 is now £2 and a 640g pack of Chicken Breast Fillets that was £4.30 is now £3.60. The price of a four-pint of semi-skimmed milk has been cut by 5p from £1.15 to £1.10 and the retailer's own-brand super-soft toilet roll is now £5.25, down from £6.
Sainsbury's said that an average basket, which could include items such as these, would save customers £5.85, or 18%.
Sainsbury's food commercial director Paul Mills-Hicks said:"Sainsbury's is committed to offering our customers quality products at great value. We are really focussed on reducing prices across our high volume lines and have made a brilliant start so far this year. Customers should expect more to come."
Sainsbury's price reductions announcement follows the news that a quarter of UK shoppers have switched their main supermarket, mostly based on price and that food price inflation has hit its highest rate in over five years.
Sainsbury's suffered a major setback when its proposed £7bn Asda merger was blocked by the Competition and Markets Authority, due to claims it could reduce competition at a national and local level for consumers.
GlobalData retail analyst Thomas Brereton said:"Following the collapse of its proposed merger with Asda – which included the promise of staggered price investment to reduce everyday prices by 10% – ongoing pressure from the discounters and new price-focused initiatives at Tesco, such as the launch of the 'Fresh 5' offer on fruit and vegetables, have forced Sainsbury's hand into price cuts anyhow.
"From a customer viewpoint, these price cuts are undoubtedly impressive, saving its customers a valuable 18% on an average basket spend. However, the trouble for Sainsbury's lies in conveying this value-driven message clearly to customers, both current and potential, and it must do more in this regard if it wants shoppers associate Sainsbury's in a similar 'value' league as the likes of Tesco and Morrisons. This has been a clear problem for Sainsbury's over the past year, as the percentage of shoppers who selected Sainsbury's as their primary supermarket has fallen from 13.8% to 12.8%."
"Given its recent poor performance in the grocery market, Sainsbury's is now walking a difficult tightrope between recovering customers and avoiding financial distress. Although these price cuts are imperative to stemming the number of customers switching away from Sainsbury's in favour of more value-centric supermarkets, Sainsbury's must ensure that it can successfully offset the loss of revenue with customer acquisition. If not, this strategy could lead to unsettling figures in its next set of results, with a 2019 grocery market built on very challenging comparatives and the impressive performances at its closest rivals."