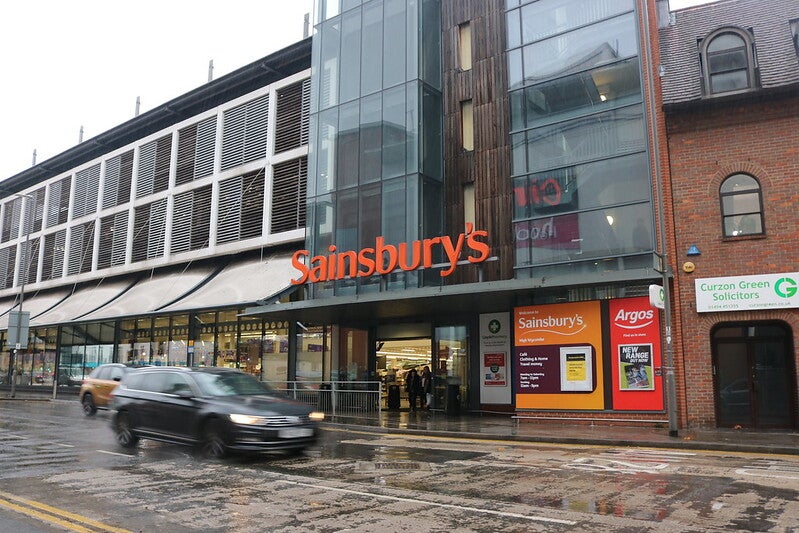 British supermarket chain Sainsbury's has reported that its total retail sales for the third quarter (Q3) of the year 2021-22, excluding sales of fuel, declined by 5.3%.
During the three months to 8 January, the retailer's like-for-like sales, excluding fuel, declined by 4.5% year-on-year (YoY), compared with an 8.6% decline in Q3 2020-21. Including fuel, its sales were up by 0.6%.
Sainsbury's grocery sales fell by 1.1%, while its general merchandise sales dropped by 16% and its sales of clothing by 2.7%.
The company launched more than 600 new products in the quarter, 300 of which were Christmas-themed.
Sainsbury's chief executive Simon Roberts said: "I am really pleased with how we delivered for customers this Christmas.
"More people ate at home and our significant investment in value, innovation and service led to market share growth. At the same time, we are pleased to increase profit guidance for the full year.
"The backdrop was challenging, and our teams worked hard throughout the year to make sure we had all of the products everyone wanted.
"Our suppliers did a great job in challenging conditions throughout the quarter, and I thank them for all their support for our business.
"We were bold in our plan for product, value, innovation and service and delivered volume growth ahead of the market.
"We delivered our best value food this Christmas, launched our lowest ever priced Christmas dinner heading into the key Christmas shopping week and we had our biggest ever New Year."
Sainsbury's has increased its full-year forecast for 2021-22 and expects to report an underlying profit before tax of at least £720m ($981.5m), where its previous guidance had predicted £660m ($899.8m).
Earlier this month, the company sold its supermarket in Washington, Tyne and Wear, to real estate investment trust company Supermarket Income REIT.
The Washington store has an 83,800ft² net sales area, a 24-pump petrol filling station and purpose-built online fulfilment docks.