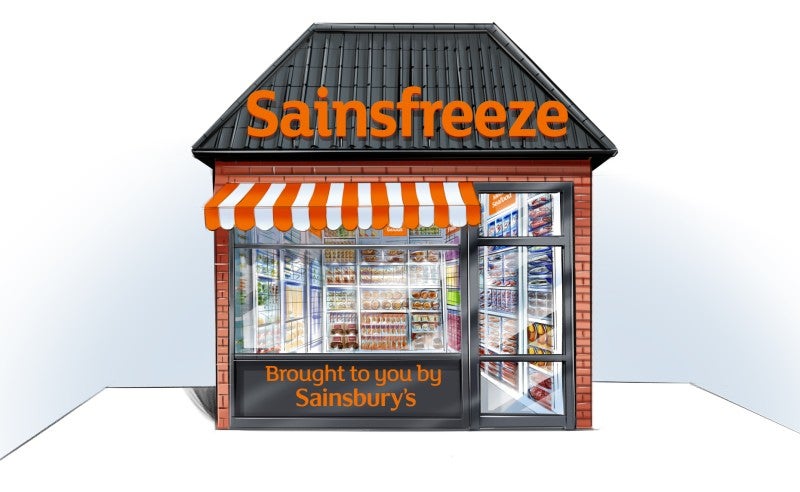 British supermarket chain Sainsbury's is set to open a first-of-its kind walk-in freezer concept store at the Boxpark mall in Shoreditch, London.
Named Sainsfreeze, the pop-up will resemble a regular Sainsbury's store and is due to open between 27-28 September.
The store will feature shelves loaded with frozen fruit and veg, dairy, meat, fish and baked goods, which will be given away for free.
The goods will be frozen to maximise space and keep them fresh for longer, thereby reducing food waste.
Items were selected based on research, which found that British citizens routinely throw away foods such as milk, eggs, bread and onions, as well as commonly wasted items such as bananas and herbs, at home.
Sainsbury's will donate all surplus food from Sainsfreeze to its food redistribution charity partner, FareShare.
The new concept store is in line with the retailer's commitment to halving food waste across its operations by 2030.
Sainsbury's corporate responsibility and sustainability director Ruth Cranston said: "When people think about climate change, food waste often gets overlooked.
"Around a third of food produced for human consumption is lost or wasted and it contributes a whopping 8-10% of greenhouse gas emissions globally each year.
"That is why we are launching Sainsfreeze, to help customers try and combat food waste and learn handy hints and top tips along the way.
"Innovative freezing not only allows us to save food we would otherwise have thrown away, but also to buy reduced food close to its use-by date, saving even more money on the weekly grocery bill."
Sainsbury's recently invested £25m ($28.9m) as part of a cost-of-living support package for its hourly paid colleagues.
From 16 October, the hourly retail colleague pay for Sainsbury's and Argos will increase from £10.00 to £10.25, while London staff will see their hourly pay rise from £11.05 to £11.30.