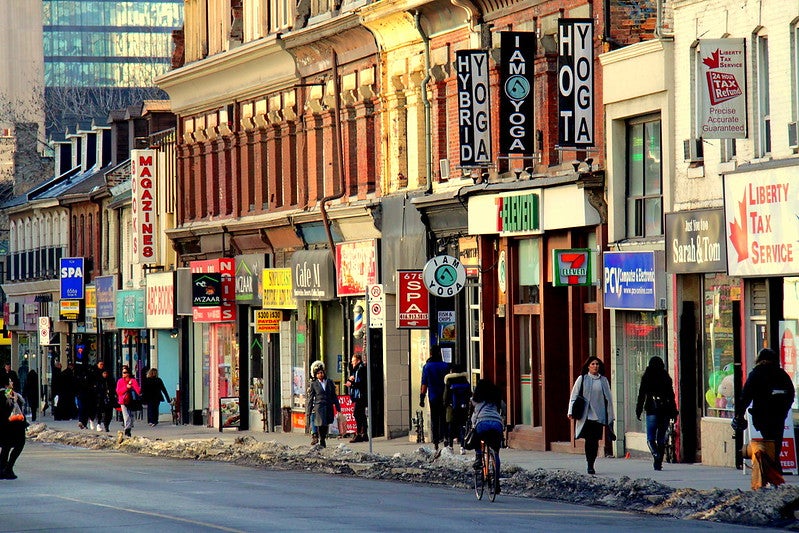 The Schulich School of Business at York University has partnered with the City of Toronto and technology companies to help street retailers fight the coronavirus (Covid-19) pandemic.
The partners will develop new service called DMS ShopHERE, which will help small companies and artists move their businesses online.
As part of this initiative, 50 students from Schulich's MBA, Master's and undergraduate programmes will work on the platform.
The platform will be integrated with Canada's Digital Main Street programme, as well as common digital retailers such as Shopify, Google, Facebook, Microsoft, eBay and Mastercard Canada.
Schulich School of Business dean Dezsö J Horváth said: "Schulich is proud to partner with the City of Toronto in helping local small businesses and entrepreneurs rapidly transition to selling online.
"We're also proud to see that our students are playing an essential role in stabilising our economy by supporting local businesses during this transformational time."
The platform will enable small to medium-sized businesses (SMBs) to launch online stores with hands-on support in a day and activate stores across key digital marketing platforms.
It will also be integrated into key e-commerce delivery solutions. The programme aims to develop 3,000 online stores by August-end.
ShopHERE is supported by various community and corporate partners, including Toronto Association of Business Improvement Areas, Shopify, Google, Mastercard, Microsoft, Facebook, eBay, Ritual, Trufan, eShipper, Snapchat, and Magnet.
The City of Toronto and social innovation platform Magnet will fund the Student work placement program.
Toronto mayor John Tory said: "I want to thank the business students of the Schulich School of Business and York University for bringing their talent and energy to help us fight for Toronto's small businesses and artists."