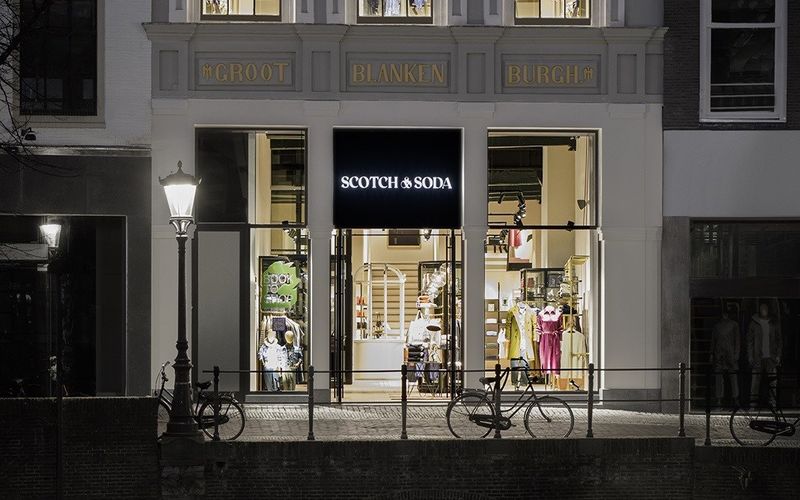 Netherlands-based fashion retailer Scotch and Soda has announced plans to open 15 stores in the next six months.
The new stores will complement the brand's existing retail network of 225 stores spread across the world.
Scotch and Soda will also install 12 shop-in-shops, adding to its 161 existing shop-in-shops.
All the stores will be equipped with LED lights, FSC wood herringbone flooring and hangers made from recycled materials.
With the store openings, Scotch and Soda aims to expand its operations in key markets across Europe, North America, the Middle East and Asia-Pacific.
The company will also introduce a 'Free Spirit' store concept to highlight its new brand identity. This will initially be shared on its social media channels, website, dedicated app and new stores, before being introduced on collections in November.
CEO Frederick Lukoff said: "With our new identity, we want to define our evolution and mark a new era of brand expression and storytelling with a renewed ambition for growth, whilst still managing the negative effects that the Covid-19 pandemic has had our current performance.
"We are relentlessly optimistic about the future and the next chapter of the brand and its story, based on the profound values of unity that drive the unique spirit of Amsterdam."
Scotch and Soda was founded in Amsterdam in 1985 and currently has more than 7,000 sales points globally, as well as its network of owned stores. The company also ships to more than 70 countries via its online service.