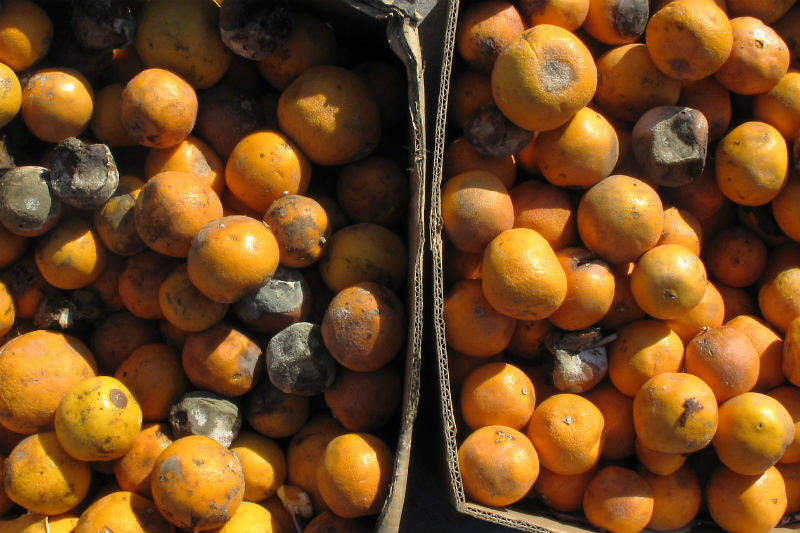 The Scottish Government encourages farmers to work closely with retailers to keep a record of how much food goes to waste, following research by Scotland's Rural College (SRUC) that revealed that many of them do not see food waste as a major concern.
The recommendation aims to ensure that more fruit and vegetables make their way along the supply chain to the consumer.
Scottish farmers see food waste as an intrinsic part of agriculture rather than a problem, which causes concern for the government, according to the SRUC report.
Food waste represents a major failure of the EU economy with £143bn lost due to food waste in 2015, which is equivalent to the operational budget of the EU. The government is working to cut food waste by one third by 2025, which is seen as one of the major global challenges to achieving a sustainable future.
SRUC's Luiza Toma said: "Addressing farmers' concerns about food loss causes could provide a positive change to ensure that more food from Scottish fruit and vegetable farms makes its way along the food supply chain as intended–from 'farm to fork'–without being wasted."
The food waste levels in Scotland are estimated to be between 20% and 50% for vegetables and 1% to 15% for soft fruit. The main reasons for food going to waste, as identified by farmers, are pests and disease, weather, supply and demand, and cosmetic specifications.
The destination for food waste on farms includes food redistribution, animal feed, anaerobic digestion, composting and ploughing back into the soil.
According to SRUC, the official recording of statistics and agreed definitions of food waste would help future initiatives.
The research recommended relaxing cosmetic standards and promoting greater consumer awareness of the relationship between product appearance and quality. Another way to reduce on-farm losses of edible produce would be improving relations between farmers and retailers.
The farmers involved in the study thought the limited number of processing facilities in Scotland increased food waste levels, but showed support for using anaerobic digestion as a way of extracting value from waste.
In 2015, Morrisons was the first supermarket to introduce a discounted 'wonky' fruit and vegetable range to tackle food waste and encourage customers to purchase products that they normally would avoid.
Morrisons fruit and vegetable director Drew Kirk said: "We have listened to customers who have told us they want to be given every opportunity to reduce food waste. So we're providing a much bigger choice of naturally wonky or blemished products–so everyone can be involved in reducing waste and afford to eat more healthily."