Retailers in Scotland have urged the Scottish Government to provide clarity on statutory requirements affecting stores and their customers.
This week, the government published its updated Covid framework, outlining how it plans to deal with the Covid-19 pandemic going forward.
The Scottish Retail Consortium (SRC) trade association is seeking a timeline for the lifting of preventative measures for shops, including the use of plastic screens and barriers, physical distancing in queues and floor markings.
The SRC has also asked for clarity on whether customers are required to wear face coverings in stores, as they have been since July 2020.
Customers in Northern Ireland and England no longer need to wear face coverings in stores, while Wales is due to stop requiring them in shops next month.
SRC director David Lonsdale said: "Strong progress has been made in battling the pandemic.
"As we move towards a new phase in dealing with Covid, the SRC is looking for a timeframe for ending the remaining restrictions that shops must follow, including such things as the installing of perspex screens, maintaining physical distancing in queuing and floor markings.
"Many shops are still trying to find their feet after 23 months of complying with Covid restrictions, with an inevitable impact on shopper footfall, and sales and would welcome early visibility over plans to remove these final curbs.
"Over and above this, we need to see a concerted plan with a more upbeat message to encourage and entice shoppers back to our city centres."
Last month, data from the British Retail Consortium (BRC) and Sensormatic IQ revealed that total retail footfall in the UK last year fell by 33.2% from two years previous.
Retail footfall declined by 18.6% from 28 November to 1 January compared with the same period of 2019
Free Whitepaper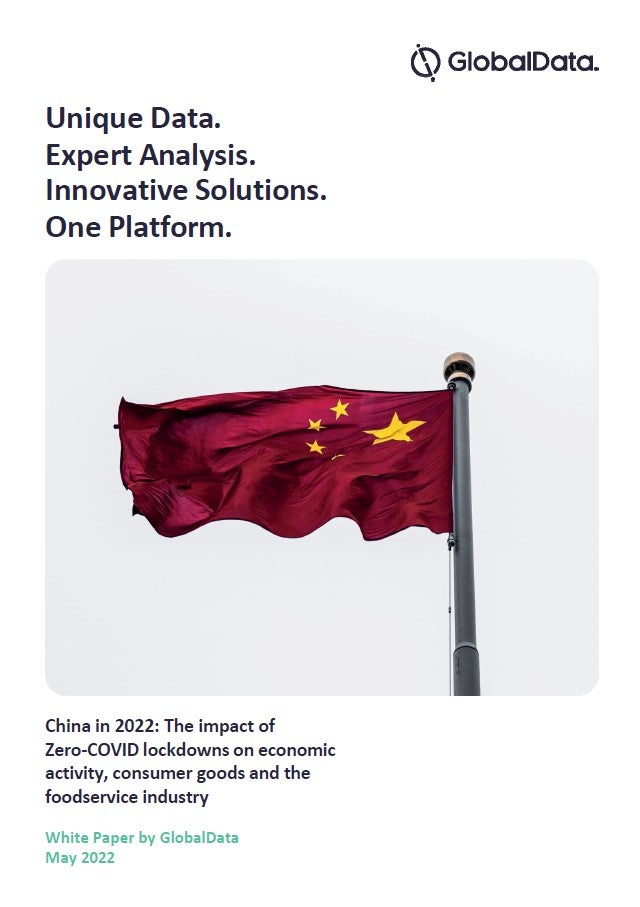 What is the impact of China's Zero-COVID lockdowns on economic activity, consumer goods and the foodservice industry?
While wanting to protect the country from being overwhelmed by Omicron, China's adherence to a Zero-COVID policy is resulting in a significant economic downturn. COVID outbreaks in Shanghai, Beijing and many other Chinese cities will impact 2022's economic growth as consumers and businesses experience rolling lockdowns, leading to a slowdown in domestic and international supply chains. China's Zero-COVID policy is having a demonstrable impact on consumer-facing industries. Access GlobalData's new whitepaper, 
China in 2022: the impact of China's Zero-COVID lockdowns on economic activity, consumer goods and the foodservice industry
, to examine the current situation in Shanghai and other cities in China, to better understand the worst-affected industry sectors, foodservice in particular, and to explore potential growth opportunities as China recovers. The white paper covers:
Which multinational companies have been affected?
What is the effect of lockdowns on foodservice?
What is the effect of lockdowns on Chinese ports?
Spotlight on Shanghai: what is the situation there?
How have Chinese consumers reacted?
How might the Chinese government react?
What are the potential growth opportunities?
by GlobalData