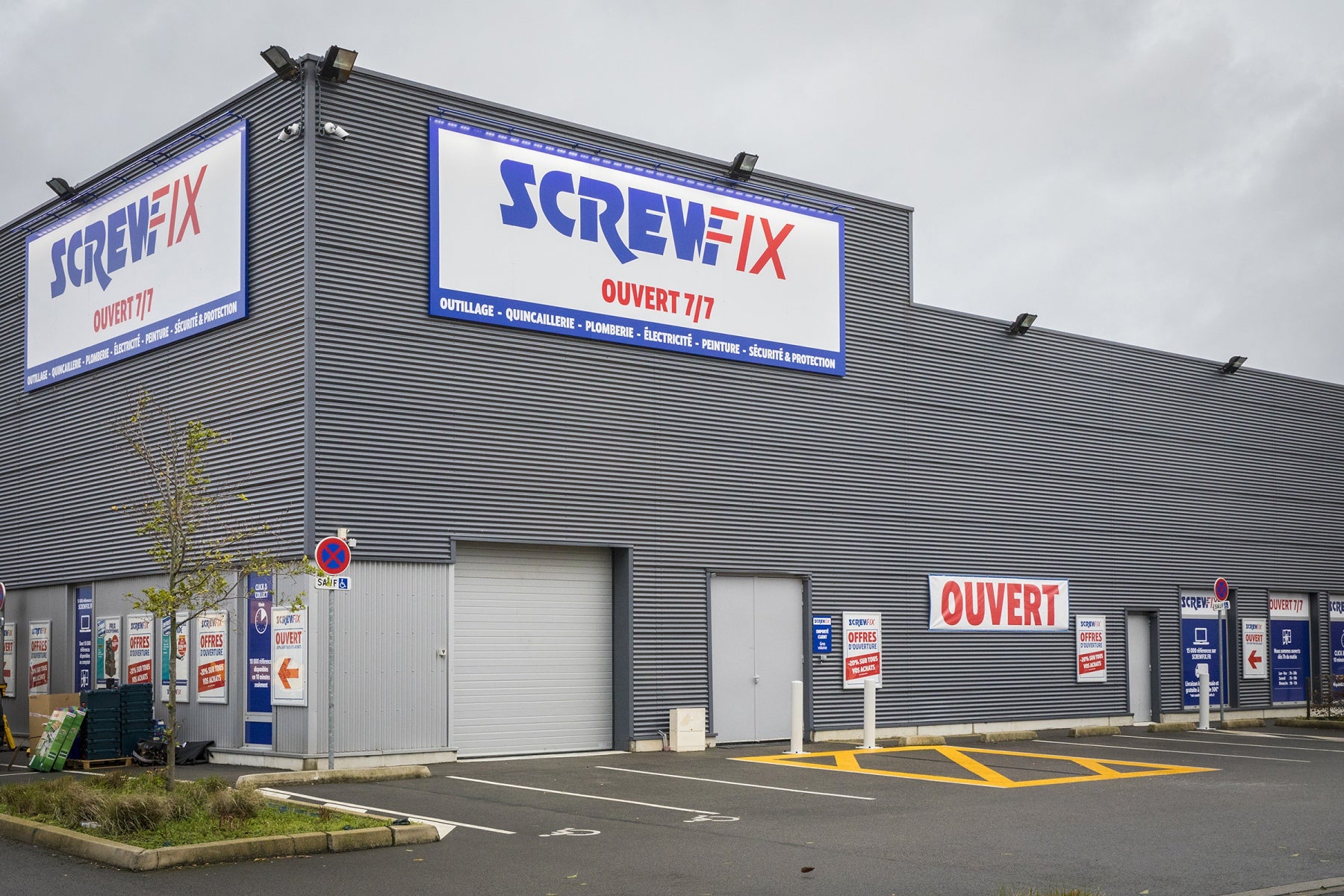 UK-based home improvement retailer Screwfix has opened its first physical store in France as part of efforts to expand its geographical footprint.
Located in Wattrelos, Lille, the store will house around 10,000 products for trade professionals and an additional 5,000 products, including plumbing and electrical products, power tools and workwear, via its digital channel.
Screwfix will also offer a click-and-collect service from the store, which will deliver orders in a minimum of ten minutes.
The company also plans to open three to four more stores in the Hauts-de-France region. These outlets are due to open by the end of January next year. 
Screwfix said that its stores in France will be designed based on 'proven success' in the UK and Ireland.
To facilitate the expansion, the retailer will create jobs in the local communities for roles such as retail management, service assistants and supervisors.
Screwfix CEO John Mewett said: "The creation of bricks and mortar stores in France is a major milestone for us and a direct result of the increasing demand from our customers for our extensive product range and the convenience of a store nearby – allowing busy tradespeople to get what they want when they need it.
"We're delighted to have opened our first store in France, with more store openings planned by the end of January 2023.
"We look forward to welcoming customers to our new stores and providing employment opportunities for local communities across the region."
The Wattrelos store comes after Screwfix launched Screwfix.fr, its digital channel in France.
In May last year, the retailer opened a distribution centre in Nanteuil-le-Haudouin to provide convenience for customers and support its store network.
Earlier this year, Screwfix announced plans to open 80 stores across the UK and Ireland by the end of January next year.