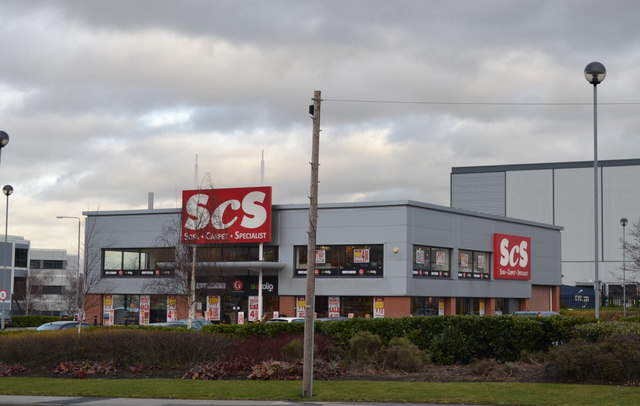 Furniture and floorings retailer ScS has released its full-year results, revealing a 22% rise in online sales.
While high street retail has experienced a tumultuous year, ScS's sales have increased by £2.8m to £352.3m in the year leading to 28 July. The retailer's revenue has increased by £4.3m to £337.3m, with a gross margin improving to 44.7%, compared to 44% from the previous year.
Earnings before interest, tax, depreciation and amortisation (EBITDA) increased by 8.1% to £18.8m and operating profit increased by 10.5% to £13.2m.  
At the same time, like-for-like orders increased by 0.2%, while sales orders intake rose by 2.1% on a like-for-like basis for the nine weeks to 29 September 2018.
However, the Sofa Carpet Specialist said that the operational highlight for the business was online sales, which rose by 22.6% to £13.8m.
According to ScS, the group's trading since the start of the year has been 'pleasing and in line with the Board's expectations'.
ScS CEO David Knight said: "2018 has been another strong year. Despite a prolonged period of economic uncertainty and challenging trading conditions, we have continued to grow the business.
"I believe this is due to our continued focus on what we do best – ensuring that we offer an excellent customer experience with outstanding value, quality and choice.
"The downturn in sales in our House of Fraser concessions has been more than offset by growth in our core ScS business. This has been aided by record results from our online channel, which has seen a 22.6% increase in gross sales."
In 2014, ScS began to operate the furniture and carpet concession ranges for House of Fraser, and currently operates in 27 of the retailer's department stores across the UK.
GlobalData's retail analyst Fiona Paton said: "After a successful H1 where gross sales increased 1.5%, ScS muddled through a turbulent H2 to release resilient full-year results. In H2, ScS's partnership with House of Fraser was questioned as the department store battled through CVA negotiations before plummeting into administration in August.
"Meanwhile, adverse weather conditions – with the Beast from the East in March and the summer heatwave – reduced footfall on retail parks. Home rivals DFS and Dunelm both issued profit warnings during H2, but, despite subdued trading, ScS managed to deliver a 10.0% increase in profit before tax for the full year – causing its share price to jump c8% this morning."
According to Paton, flooring was the star performer for the retailer, growing 7.1% and driving the positive uplift in overall gross sales. ScS benefitted from 'difficulties at Carpetright which swung into a £8.7m pre-tax loss in its last full-year accounts and is closing 92 stores'.
However, Paton says that furniture sales were down compared to last year, despite the opening of a new store in Chelmsford.
She said: "While this is disappointing, it still outperforms the UK upholstery market which is expected to decline 1.1% in 2018.
"ScS's House of Fraser sales fell 9.4% over the financial year. This is expected to worsen as the impact of House of Fraser's fall into administration and closure of its website for several weeks will be felt in the first month of FY 2018/19."
Paton said that ScS is currently in discussions with the new owner of House of Fraser Mike Ashley on a revised agreement to help trade profitably at the department store.
She added: "However, I would not be surprised if Ashley – whose experience is largely in clothing and footwear – pulls away from home-related categories to focus on clothing. Exiting House of Fraser would wipe 7.1% of gross sales (£24.8m) from ScS, but it might be worth taking the hit due to the long-term uncertainty surrounding the troubled department store."