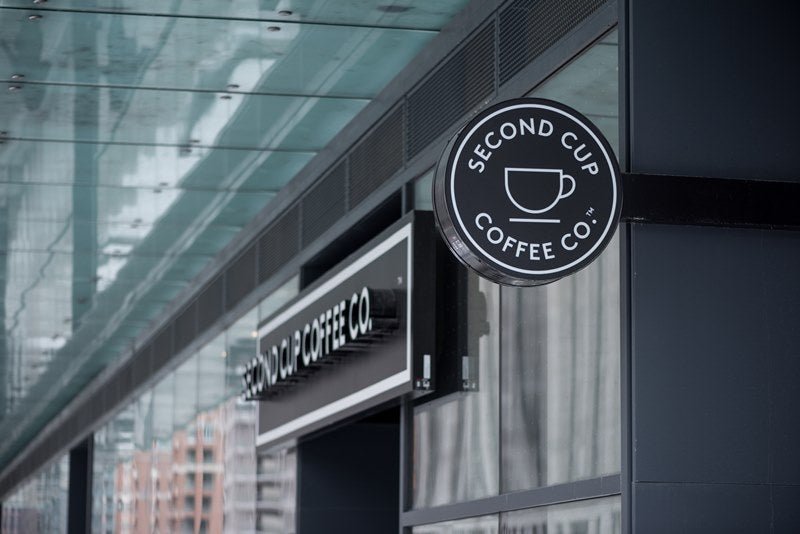 Specialty coffee retailer Second Cup has revealed a new operating structure and strategy, which will involve a name change.
The decision, which is due to be approved by Toronto Stock Exchange and the company's shareholders, will see the existing public name of the company being changed to Aegis Brands.
The name change will require two-thirds of votes cast at the company's Annual General Meeting, in May next year.
A Second Cup spokesperson said: "The name change is not expected to have any impact on the existing Second Cup shares, other than to the name of the issuer and likely a change of stock symbol."
The existing Second Cup specialty coffee business will be operated under Aegis Brands' portfolio.
There will be no changes in the leadership as Second Cup president and CEO Steven Pelton will hold the position of CEO of Aegis Brands.
Ba Linh Le, who is serving as Second Cup chief financial officer (CFO), will become CFO for the parent company.
Pelton said: "We created Aegis with the vision of building a portfolio of amazing brands that can grow and flourish with access to our resources and expertise.
"We are committed to letting each company under the Aegis Brands umbrella operate as an independent brand, and to working with them to provide shared expertise – and shared services – to help them thrive."
Second Cup is the only brand under the Aegis portfolio. The company plans to add more brands operating in the foodservice, coffee and cannabis sectors to its portfolio in the future.