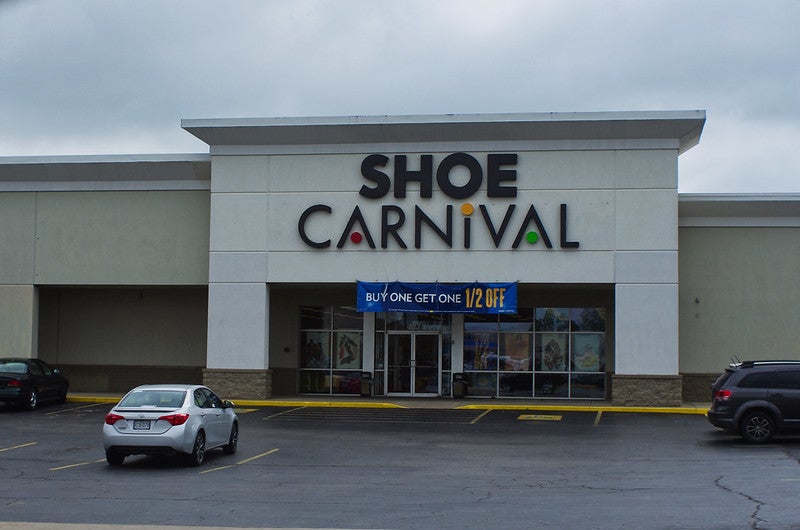 US-based footwear and accessory retailer Shoe Carnival has purchased all the assets of family-owned footwear retailer Shoe Station for $67m.
Shoe Station is a privately held company with more than 500 employees. It operates 21 stores across Alabama, Florida, Georgia, Mississippi and Louisiana.
The acquisition is intended to add to Shoe Carnival's retail platform and help it serve urban and suburban customers.
Shoe Carnival will own and operate all of Shoe Station's locations once the deal has closed.
Shoe Carnival president and CEO Mark Worden said: "We are excited to welcome Shoe Station to the Shoe Carnival team.
"Coming on the heels of our best quarter of our best year in our 43-year history, this deal accelerates our journey toward becoming a multi-billion-dollar retailer in the years ahead.
"Brent and his team share our values and vision for the future of family footwear retail. Together, we are ready to create a multi-billion-dollar company, defined and driven by traits that made us industry leaders today.
"We look forward to building on our joint success as we continue our growth trajectory and driving significant long-term value for all of our stakeholders."
Following the deal, Shoe Station's current president and CEO Brent Barkin will serve in the role of senior vice-president for new business development and integration.
Barkin said: "Shoe Carnival brings infrastructure and financial backing to significantly accelerate our Shoe Station brand growth.
"Taken together, the two brands create a winning customer value proposition.
"We are delighted to become part of Shoe Carnival, and I cannot wait to partner with Mark and his talented team to unlock more exciting opportunities to come."
Shoe Carnival expects to have opened 400 stores by the end of next year, aiming to increase its store footprint exponentially over the coming years.
Jefferies acted as Shoe Carnival's financial advisor for the deal, while KPMG served as the company's due diligence advisor.