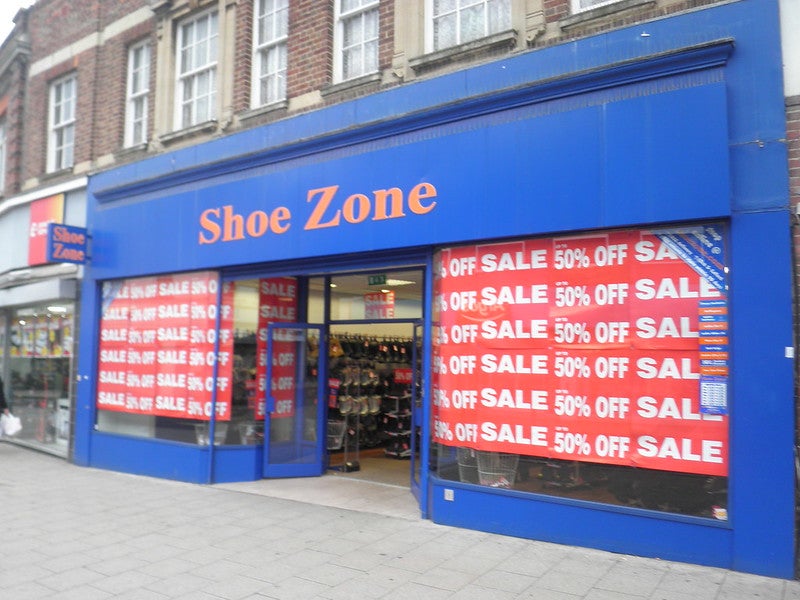 UK-based footwear retailer Shoe Zone has permanently closed all its stores and website in Ireland as it continues a review of its store portfolio.
The company confirmed the closure while reporting interim results for the six months ending on 3 April.
During this period, Shoe Zone permanently closed 38 of its stores, leaving it with 422.
The company reported a drop in its overall revenue to £40.4m ($57m), down from £68.9m ($97m) in the same period of last year.
During the six-month period, all Shoe Zone stores were closed for at least 16 weeks due to lockdown restrictions.
The retailer also suffered supply chain disruption due to container shortages, as well as issues caused when the Ever Given container ship temporarily blocked the Suez Canal in March.
The retailer's Digital and Warehouse teams continued to operate through the lockdown period. Digital sales were up by £17.6m ($24m) compared to £5.5m ($7.8m) last year.
Shoe Zone chief executive Anthony Smith said: "The last 12 months have been like no other in the company's history.
"The Covid-19 pandemic has had a huge social and economic impact around the world and has led to huge consequences for all businesses, including our own.
"We have had to adapt and change to meet the significant challenges in the last year and I thank our loyal and committed staff during this period.
"But we have come through this challenging period and are now in a position to continue our strategy going forward, with the assumption that no further lockdowns are required.
Shoe Zone said that it will continue to focus on cash preservation and therefore not pay an interim dividend.
It also said that digital growth will continue to be a 'key factor' of its future strategy, along with its focus on Big Box and Hybrid expansion.
Last June, the company announced that 20 of its stores had permanently closed during the first UK lockdown.
This move was part of cost reduction measures and followed an extensive review of the company's store portfolio.