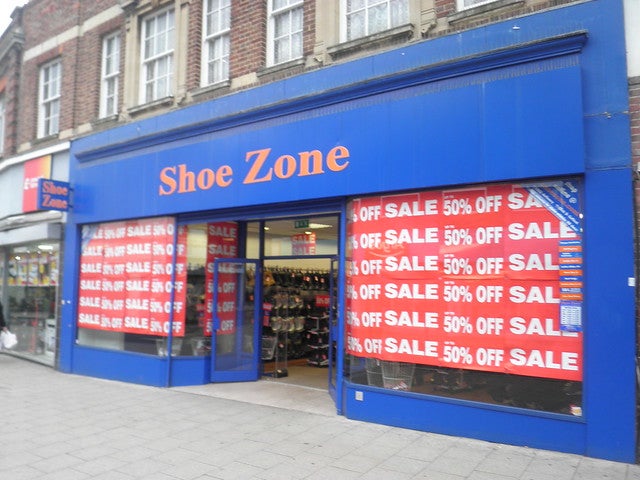 The UK's largest footwear retailer Shoe Zone has announced the resignation of the group's chief executive Nick Davis with immediate effect.
Executive chairman Anthony Smith will take his role on a permanent basis, with chief operating officer Charles Smith assuming the role of interim executive chairman and Jonathan Fearn carrying on as chief financial officer.
Since the group's interim results on 12 May this year saw sales declining due to tough trading conditions on the high street, the retailer expects its full year results to be below expectations.
A review has also been taken into its freehold property valuations and the board has decided it will be writing down the value of its 17 freehold properties from £8.4m to £5.3m, resulting in a non-cash exceptional charge in its full year results ending 5 October 2019.
Shoe Zone chief executive Anthony Smith said: "I would like to take this opportunity, on behalf of the board, to thank Nick for all of his work since he joined the business in 2003. Nick was instrumental in getting Shoe Zone ready for the public markets in May 2014 and was promoted from CFO to CEO in June 2016. The board wishes him well in his future endeavours.
"As has been widely publicised, the UK High Street is currently facing a challenging environment in which to operate. The pressure on the retail property market has enabled Shoe Zone to achieve an average 23.5% fall in rents on renewal and average outstanding lease length of only two years. As a consequence of this and the tough freehold property market, our freehold assets had to be revalued to represent fair value and give us flexibility.
"While we therefore face a short-term impact on our balance sheet, we do not anticipate any change to our dividend policy, reflecting our confidence and excitement in the long-term growth opportunities through the Big Box roll-out, continued operational improvements and our multi-channel proposition."