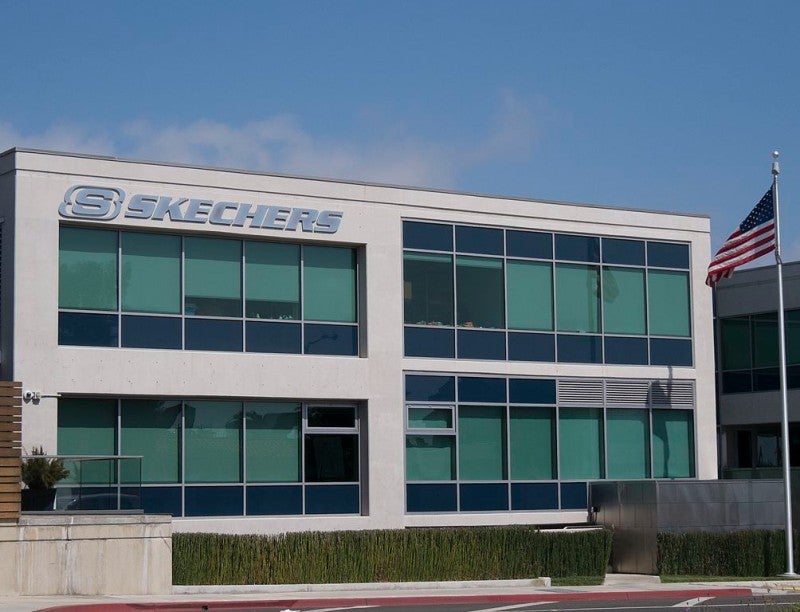 Skechers USA has reported that its first-quarter sales for this year rose by 15% to $1.43bn, up from $1.24bn last year.
The company attributed its record growth to high demand for its comfort technology footwear, although the Covid-19 pandemic continued to impact operations.
The growth was also helped by a 20.2% increase in the company's international sales, and an 8.5% growth in its domestic sales.
During the first quarter, Skechers' international wholesale sales rose by 23.8%, partially offset by a decline in its subsidiary and distributor businesses.
The company's direct-to-consumer sales grew by 18.1% last year, despite its domestic operating hours being reduced in the quarter.
In the quarter, earnings from Skechers' operations increased $112.9m. Its net earnings were $98.6m and its diluted earnings for each share were $0.63.
The company's international direct-to-consumer business increased by 1.9%, mainly due to company-owned e-commerce sites and strong sales in Korea, India and Thailand.
This growth was partially offset by continuing temporary store closures in several markets, mostly in the UK.
Skechers CEO Robert Greenberg said: "Skechers' new sales record in the first quarter is a remarkable achievement, especially given the lockdown measures in many key countries, including across Europe.
"This significant growth is the result of continued demand for Skechers products, as consumers desire comfort and quality in their footwear and walking remains a top pandemic activity.
"With warmer weather and increased vaccination rates around the world, traffic is improving in many of our retail stores, and our digital business continues to be a very strong growth driver.
"Despite the ongoing challenges related to the pandemic, we are pleased with our exceptional start to the year and believe our growth is a testament to our execution and the relevance of the Skechers brand."
Skechers operates department and speciality stores as well as third-party-owned retail stores and e-commerce websites. As of 31 March, it operated a total of 3,989 stores.
The company expects its second-quarter sales to be between $1.45bn and $1.5bn. For the whole year, its sales are expected to be between $5.8bn and $5.9bn.
In February, GlobalData reported that the company's revenue contracted by $6m to $1.3bn in the fourth quarter of last year.