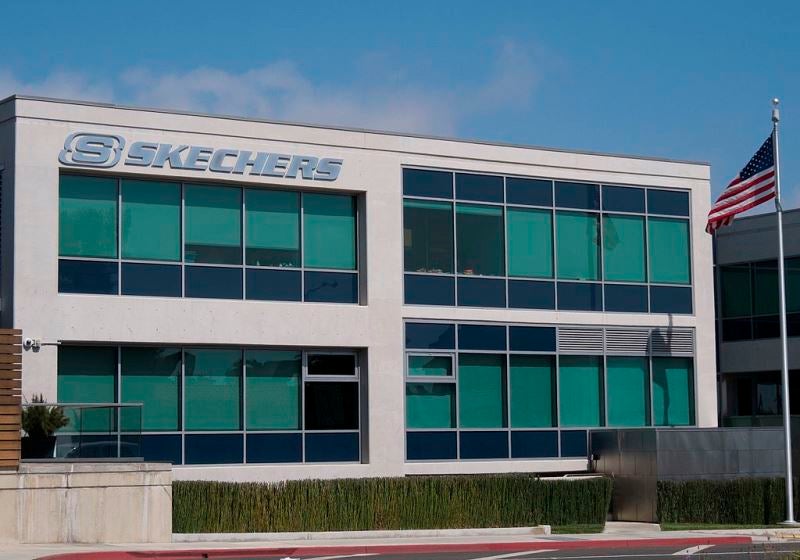 Footwear brand Skechers USA has reduced plastic in its footwear packaging by 85% as part of the company's global strategy for sustainable packaging.
This achievement is part of the company's commitment to increase the use of sustainable packaging. 99% of Skechers USA own-branded shoeboxes are Forest Stewardship Council (FSC)-compliant and 94% are recyclable.
Skechers is also using soy or water-based inks for printing its packaging materials and master cartons used for shipping at the distribution centres.
According to the footwear brand, its master cartons are 100% recyclable while its outbound shipping cartons are manufactured using 96% to 100% recyclable materials.
Skechers president Michael Greenberg said: "As the third largest worldwide athletic lifestyle footwear brand with more than 170 million pairs expected to ship this year, we want to be as forward-thinking with our packaging and shipping of our product, and these sustainable improvements can have a tremendous impact on the world.
"I am proud of the ongoing efforts we are making to reduce our footprint, as we have increased our global presence, and look forward to progressing these initiatives as we continue to find ways to lower our impact on the environment."
Some of the Sketchers' facilities have achieved or expect to achieve LEED Gold certification for various sustainable features such as natural lighting, drought-tolerant landscaping, renewable energy and reduced waste.
Headquartered in Manhattan Beach, California, Skechers offers a range of lifestyle footwear for men, women and children in the US and more than 170 other countries.
In February, the footwear brand acquired the Future Group's 49% stake in Indian joint venture (JV).