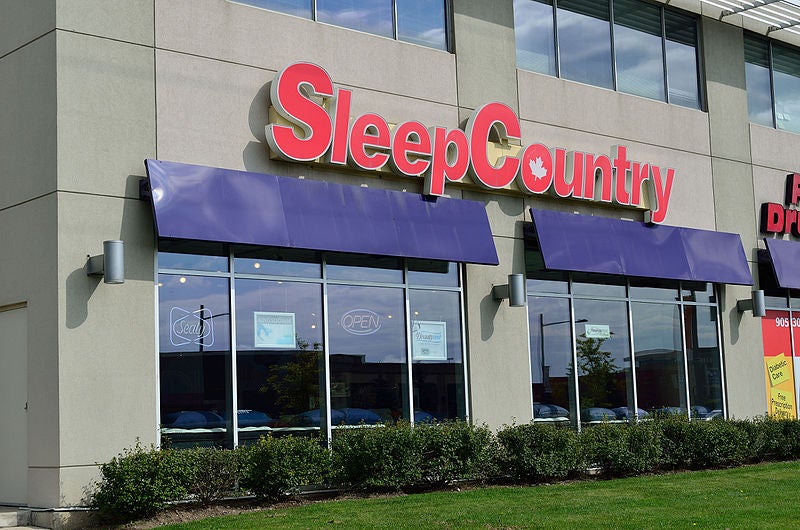 Omni-channel mattress and bedding retailer Sleep Country Canada has unveiled two new convenient locations in Windsor, Ontario.
Featuring an enhanced health and safety protocols, two locations have been designed to offer a safe shopping experience.
The store offers an extensive assortment of sleep essentials such as pillows, sheets, duvets, weighted blankets, mattress protectors and more.
The first brick and mortar store opened last weekend at 4388 Walker Road. It expects to open the second store at 35 Amy Croft Drive on 9 July.
Sleep Country Canada chief business development officer Stewart Schaefer said: "The Windsor market is a brand new satellite market that we have had an eye on for over ten years and we are very excited to be finally opening with two great locations to serve our customers. 
"The original plan was to open this market at the beginning of Q2, but we were delayed due to Covid-19. The majority of the build-out costs for the Windsor stores were incurred in Quarter 1 fiscal 2020, prior to Covid.
"With the economy re-opening and the fact that our teams are ready and willing to serve our customers during the busy summer months, the time was right to open these stores."
Sleep Country operates 280 stores and 17 distribution centres across Canada.