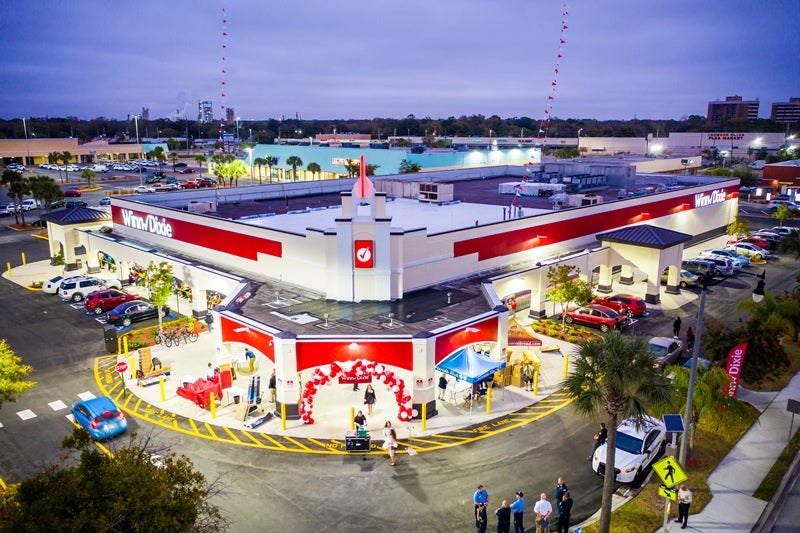 Conventional supermarket company Southeastern Grocers has revealed plans to open new Winn-Dixie stores in Florida, US.
Eight new Winn-Dixie stores will open before the end of the year.
Southeastern Grocers is the parent company of BI-LO, Fresco y Más, Harveys Supermarket and Winn-Dixie grocery stores.
As part of this move, the retailer finalised agreements to acquired four Lucky's Market stores located in Fort Myers, Gainesville, Lake Mary and Melbourne.
Additionally, it acquired four Earth Fare stores located in Boynton Beach, Jacksonville, Lakewood Ranch and Viera.
Southeastern Grocers president and CEO Anthony Hucker said: "At Southeastern Grocers, we are committed to supporting, enriching and growing the communities we serve. Winn-Dixie is deeply rooted in Florida, and we are proud to expand our footprint and enhance our presence throughout the state.
"In addition to our new store that we opened earlier this year, we look forward to introducing eight more new appealing stores with fresh, quality products at the right price to deliver a shopping experience our associates, customers and communities can always count on."
All these purchased stores will be remodelled to accommodate a greater selection of products.
Opening of the store locations follows the inauguration of new stores in the Brentwood community under the Winn-Dixie banner in Jacksonville, Florida in February.
As part of these openings, the company is expected to recruit various positions for Lucky's Market and Earth Fare associates for local community members.
In 2018, Southeastern Grocers completed financial restructuring and emerged from Chapter 11.