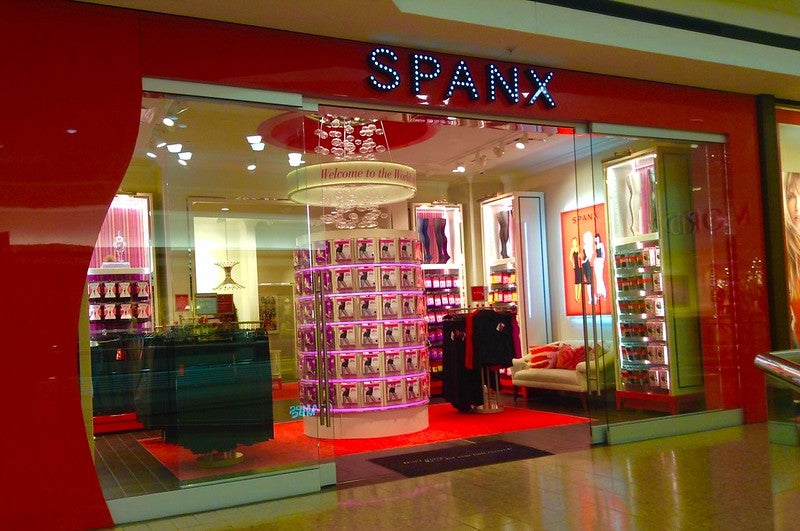 US-based global investment firm Blackstone has agreed to purchase a majority stake in womenswear brand Spanx.
Spanx will use the proceeds from the investment to expedite its digital transformation and online presence in the e-commerce sector while creating new products for its customers in different categories.
The financial terms of the transaction have not been disclosed, but the deal values Spanx at $1.2bn.
Spanx founder Sara Blakely will continue to hold a significant equity stake in the business.
Once the deal closes, she will become the company's executive chairwoman and will manage its daily operations alongside the existing senior management team.
Blackstone will invest in Spanx through its Blackstone Growth (BXG) and Blackstone Tactical Opportunities businesses.
BXG consumer global head Ann Chung said: "Sara is an iconic businesswoman who bootstrapped Spanx into not only a category creator and household name, but also a symbol of authenticity, confidence building and female empowerment.
"We're honoured that Sara and her team have placed their trust in Blackstone as their partner of choice to further accelerate Spanx's digital transformation and growth and look forward to what the business will achieve with our full set of resources behind it."
Blakely said: "At Spanx, we have always put the customer at the centre of what we do. I am as excited today for the future of SPANX as I was when I started it 21 years ago.
"Now together with Blackstone, we will have even more opportunity to further our mission of making the world a better place."
The two companies plan to create an all-female Spanx board of directors in an effort to empower women worldwide.
Chung said: "On a personal level, I am deeply proud to have led an all-female Blackstone investment team in this partnership with Sara and her accomplished female senior management team.
"We're also excited for Spanx to join Blackstone's growing investment portfolio of highly successful female-founded businesses."