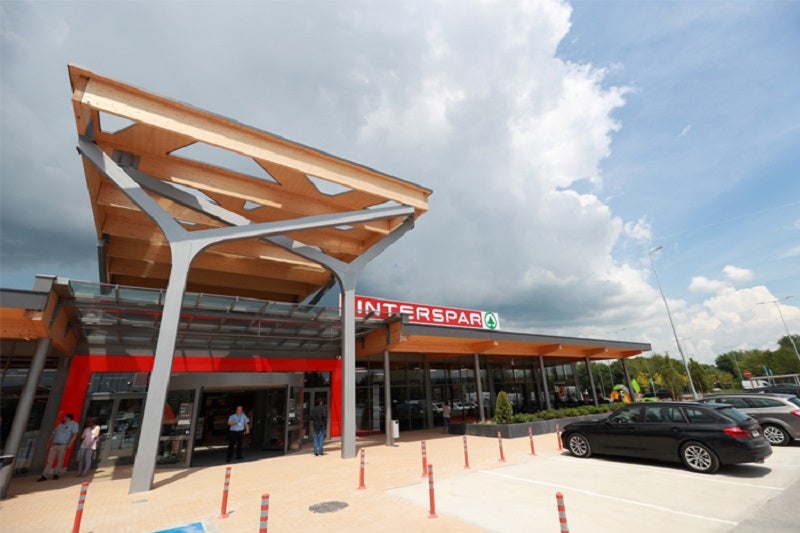 Retail chain Spar has opened its 34th Interspar Hypermarket in Hungary, which further expands its presence in the country.
In addition to offering an extensive range of foods, including convenience products, the outlet features an Interspar-to-Go restaurant with an open-air terrace.
The 5,200m² hypermarket offers self-checkout counters to make the shopping experience faster for customers.
Spar Hungary communications head Márk Maczelka said: "Our new INTERSPAR in Tata brings a higher level of service to people living in the area and has led to the creation of 78 new jobs. We are continuing to implement our programme of modernisation and plan to open a number of new stores throughout the rest of 2019."
The retailer invested $14.80m in the construction of the new hypermarket, which was completed within a year.
The typical range at Interspar Hypermarkets consists of more than 20,000 SKUs; however, the new outlet also offers organic and diet-specific products, as well as a full range of Spar Own Brands to cater to the changing needs of consumers.
Built on the plot of Tata Athletics Club's former pitch, the hypermarket has a striking design with the building's supporting structure, beams and floor panels made entirely of wood.
The outlet has been designed with sustainable materials and feature environmentally-friendly, ozone-friendly cooling systems and LED lighting.
This outlet also has a modern playground to provide entertainment for the children of shoppers.
The hypermarket offers 450 free parking spaces with charging bays for electric vehicles. Space for bike-sharing services has also been earmarked in cooperation with the Tata Municipality.